Kanye West says he wants to save his marriage with Kim Kardashian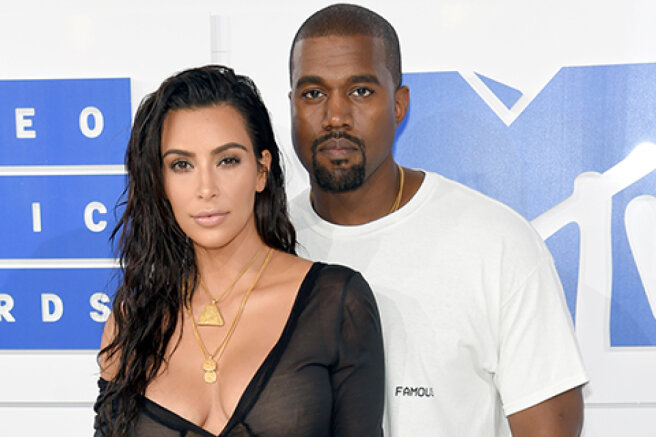 44-year-old Kanye West intends to do everything to save the family and bring back his 41-year-old wife Kim Kardashian. The rapper said this at the annual charity event in honor of Thanksgiving yesterday in Los Angeles. He gave a speech in which he stated that he had made mistakes in marriage, and said that God wanted him to be reunited with his wife.
God wants you to see that the relationship can be redeemed.I've made mistakes. I publicly did things that were unacceptable to me as a husband. But right now I'm here to change the narrative,
Kanye said, calling himself a priest in his own home.
If the enemy can separate Kimye (formed from the names Kim and Kanye. - Ed.), there will be millions of families who will believe that this is normal. But when God reunites Kimye, it will affect millions of families. They will see that they can go through all the difficulties that have become the machinations of the devil so that they suffer,
he added.
West also revealed that although he moved into a house next to Kim's in order to spend as much time as possible with their children, eight-year-old North, five-year-old Saint, three-year-old Chicago and two-year-old Psalm, he "needs to go home."
Earlier this month, Kanye had already expressed a desire to reunite with his wife, and also said that he had never seen the divorce papers. At the same time, he himself provoked rumors about a new romance — a couple of weeks ago, the rapper came out with a 22-year-old model Vinetria.
However, Kim does not seem to share her husband's desire. The star is now dating 28-year-old comedian Pete Davidson. Insiders say that Kim is happy with him. Yesterday, the couple spent time together again and went to an Italian restaurant for dinner.
They were sitting very close to each other, and Kim was laughing. Pete had his arm around her shoulders and was very nice. Kim seemed to be having a great time. They behaved like a couple,
- the insider told.
However, there is an opinion that their romance is a PR move invented by Kim's mom Kris Jenner to distract attention from other family scandals.