The scandalous interview of Meghan Markle and Prince Harry disappeared from Oprah Winfrey's YouTube channel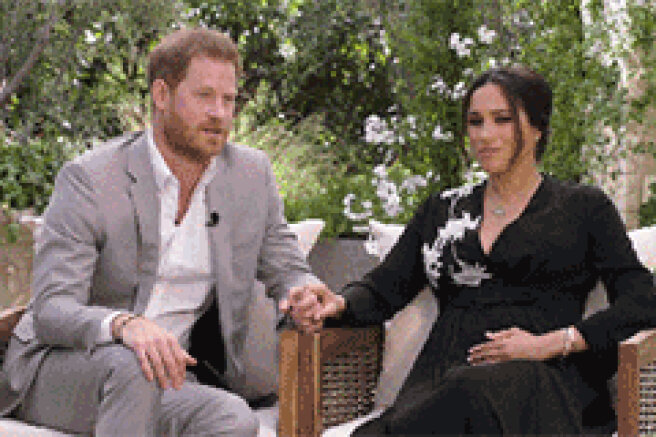 In March of this year, Meghan Markle and Prince Harry gave an interview to the famous American TV presenter Oprah Winfrey, which not only beat all the ratings (he was even nominated for an Emmy!), but also caused a huge resonance and turned into a big scandal for the entire royal family. However, recently it became known that the video disappeared from Winfrey's YouTube channel. It is unknown who deleted it and for what reason. It is worth noting that this generally happened without too much noise — someone clearly did not want to attract the attention of the press to this. Given the fact that videos are not deleted from Oprah's channel and very old issues can be found there, people could not help but notice the "loss" of this interview. 
Perhaps Winfrey deleted the video not on her own initiative — she is on friendly terms with Megan and has publicly supported her more than once. It is possible that someone forced her to do it. But why now, when the whole world already knows about the conflict of the Dukes of Sussex with British relatives, is an open question. Who knows, maybe this is a temporary blocking of the video at all and soon it will return to Oprah's channel, so it's not a fact that it's worth following the conspiracy theory here.
Prince Harry, Meghan Markle and Oprah Winfrey
Recall that in the interview, Meghan and Harry made several sensational statements. So, they said that they faced racism from an older member of the royal family: the couple said that the Palace was worried about how dark the skin color of their firstborn would be. In addition, Meghan said that she was often visited by suicidal thoughts due to harassment in the British press, but she was not supported by the royal family.
The confessions of the Dukes of Sussex shocked the royal family. After the interview, their relations with British relatives deteriorated greatly. Most of all, it hurt Prince William, who still has not forgiven his younger brother.
The first news from Musthub was shared by blogger Zenitsu98.