Happy together: Jennifer Lopez and Ben Affleck were caught kissing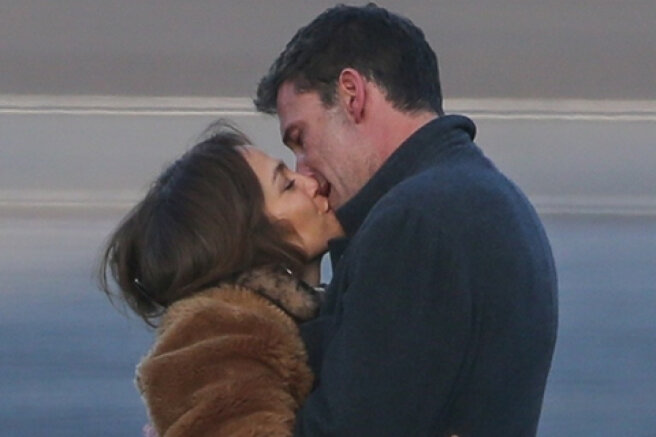 The work schedules of 52-year-old Jennifer Lopez and 49-year-old Ben Affleck are so busy that the couple has very little free time. Nevertheless, lovers try to spend it together whenever possible. Yesterday, the singer was forced to fly from Los Angeles to Miami, and the actor came to escort her directly to the airport.
The couple's farewell was very romantic and touching — Jennifer and Ben hugged and kissed for a long time. Ben clearly did not want to let go of his beloved and kissed her until the last moment - until she climbed the ladder into her private plane.
Jennifer left the city for just a few days. After a short trip, she will return to California and reunite with Ben.
The lovers also spent last weekend together. The couple, who resumed their romance after a 17-year hiatus, celebrated Halloween with their children from previous relationships. Ben Affleck's ex-wife Jennifer Garner joined them, after the divorce with whom the actor remained on good terms. Insiders note that she gets along well with Lopez, and their children got so close that they decided to celebrate this holiday together.
Insiders say that Affleck and Lopez's romance is not a simple affair. Both are very serious and madly in love with each other. 
In 2003, the couple was going to get married, but a few days before the wedding, they canceled the celebration. Now, according to sources, they are ready to try again.