Adele provoked engagement rumors with her lover Rich Paul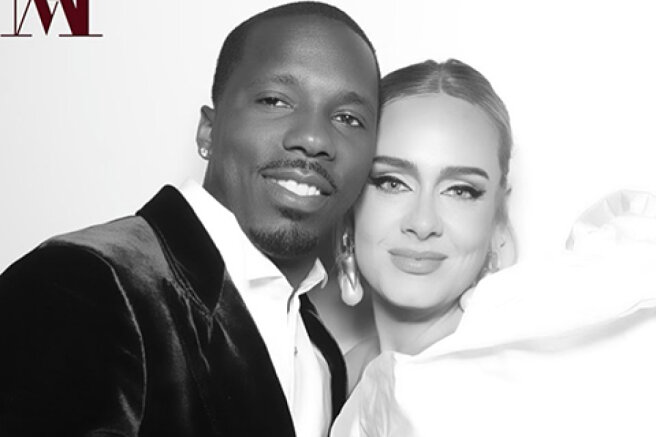 Just a month and a half ago, 33-year-old Adele confirmed an affair with 39-year-old sports agent Rich Paul. However, fans of the star are sure that the couple's relationship has already reached a new level — the lovers were suspected of being engaged.
Yesterday, the singer was spotted in London near the studio, where she was preparing for her upcoming concert, which her fans are waiting for with great impatience — this will be Adele's first performance after a five-year break. On her ring finger of her left hand was a ring that looked like an engagement ring.
The couple's relationship was first discussed this summer. It is not known under what circumstances they met. Adele noted that, unlike other guys, Rich was not embarrassed by her publicity - he easily accepted the lifestyle of the star and the increased attention to her person.
Insiders nevertheless noted that the singer does not want to rush the relationship with her chosen one and is glad that everything is going on as usual.
The last years for the singer turned out to be quite difficult in personal terms. Although she did not show it, the divorce from her husband Simon Konecki, from whom she has a nine-year-old son Angelo, Adele was going through hard. The couple maintained a normal relationship, but for the singer it became a difficult emotional test - Adele said that she even started having panic attacks.
With a new boyfriend, she began to look happy again — fans note that a sparkle appeared in her eyes and she began to smile a lot. The singer has also returned to work and will soon present her third studio album.