Model Emily Ratajkowski gave birth to her first child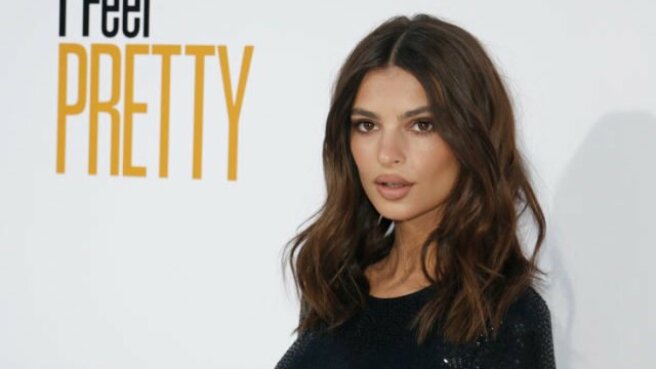 29-year-old American Top Model and actress Emily Ratajkowski gave birth to her first child.
Emily Ratajkowski posted a photo with her newborn baby on her Instagram page.
According to her, the boy was named Sylvester Apollo. He was born on March 8.
ReadThe truth has no limits: pregnant Ratajkowski struck with new photos (18+)
In the touching photo, the model holds her first child and breastfeeds him. In the photo, Emily Ratajkowski hid the face of a newborn baby. In the comments, subscribers congratulate the girl on a happy event.
In 2018, the girl married producer and actor Sebastian beer-McClard. The couple invited only their closest friends to the secret ceremony. In October 2020, the model became pregnant.
Ratajkowski's Pregnancy
Top model Emily Ratajkowski announced her pregnancy in October 2020. She then showed off her pregnant belly in a video she posted on her social media accounts from a shoot for the digital cover of a monthly magazine. However, the girl did not seek to find out the gender of the unborn child. Earlier, the Model reported that she and her husband do not plan to find out the sex of the child until her 18th birthday.
Thus, she and her husband did not want to hang gender stereotypes on the child, but of course they were interested in who would be their first child. Ratajkowski shared that her husband likes to say we're pregnant. However, she is jokingly indignant that all the physical disputes of pregnancy have to be endured only by her.