Alec Baldwin for the first time commented on the death of a cameraman on the set: new details of the story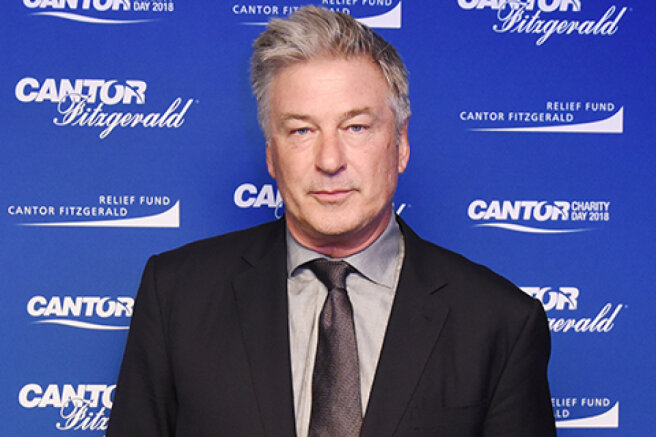 More and more details of the terrible incident that occurred the other day on the set of the film "Rust" in New Mexico are appearing in the press. Yesterday, 63-year-old Alec Baldwin, who accidentally shot 42-year-old cameraman Galina Hutchins with a pistol right on the set, and also wounded 48-year-old director Joel Sousa (he has already been discharged from the hospital), gave the first public comment about the incident.
In his Twitter, the actor offered condolences to the family of Galina Hutchins, and also admitted that he is very hard to bear this tragedy and helps the police in every possible way in the investigation of the case:
There are not enough words to express my shock and sadness over the tragic accident that claimed the life of Galina Hutchins, wife, mother and our highly respected colleague. I am working closely with the investigation to find out how this tragedy happened, and I also keep in touch with Galina's husband, offering help to him and his family.
Along with this, The New York Times reported that the assistant director of the picture handed the weapon to Alec Baldwin before entering the frame. According to eyewitnesses, he took one of the three pistols prepared for filming and gave it to Baldwin with the words "it's not loaded." In his testimony, the assistant director clarified that he did not know that there were live ammunition in the pistol.
The Los Angeles Times reports that before the incident, the film crew complained about a violation of safety rules. According to sources, the gun was faulty and misfired several times, but they still did not replace the props in the end. According to rumors, a couple of hours before the incident, many workers even left the set in protest due to security violations.
Meanwhile, the relatives of the tragically deceased Galina Hutchins are beside themselves with grief and intend to sort out what happened. The Sun claims that now Galina's parents are trying to fly from their native Ukraine to the United States in time for their daughter's funeral. The woman's mother is urgently trying to get the necessary documents for departure.
The family is grieving. They endlessly ask and want answers to their questions. If someone made a mistake, they will have to pay. They just don't understand how something terrible could have happened, because they had to take the necessary security measures,
- conveys the emotions of the parents of the deceased Galina source.
Galina Hutchins, a native of Ukraine, has a husband and a child. Charges against Alec Baldwin have not yet been brought: the actor is actively cooperating with the investigation.