Adele told about the painful divorce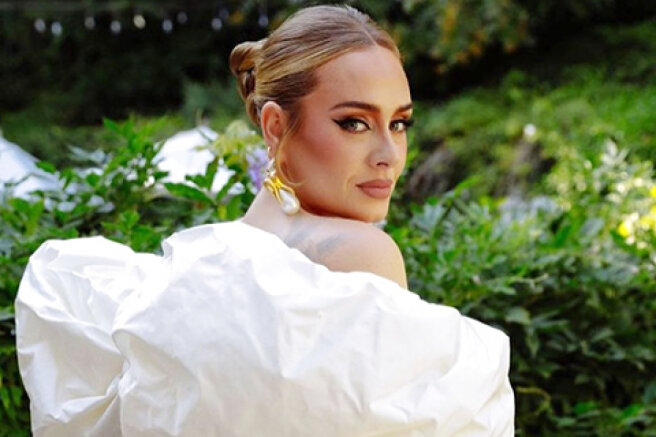 33-year-old Adele continues to promote her third studio album "30", which will be released on November 19. The other day, the singer was on the air of several radio stations at once and told about difficult life events that pushed her to record a new record. First of all, we are talking about Adele's divorce from American businessman Simon Konecki, which happened in 2019.
In yesterday's broadcast of the Australian radio station Carrie & Tommy, Adele admitted that she was very hard going through a breakup and suffered from panic attacks for a long time, which she tried to hide from her nine-year-old son Angelo. The singer described one of such terrible episodes in a song from the new album, which she dedicated to her son. In the same track, Adele included a voice message to her friend, which she recorded in a state of anxiety.
It will be in the song about my son, at the very end of it. Then I was really scared. I had a panic attack and I called my best friend to talk to her about it, but she didn't fucking answer! This sheds light on many points... In the rest of the song, I say that I can stop acting brave only when I put my son to bed,
- told Adele.
The singer expressed hope that the album "30" in a few years will help her son Angelo better understand why his parents could not stay together. Adele admitted that such a song would have been useful for her when she was still a girl. The fact is that the star also grew up in a single-parent family: her parents separated when she was very young, and Adele's father did not communicate with her during her growing up.
Last Friday, Adele also performed on the radio station Heart Radio. In that conversation, the star admitted that the divorce with Simon Konecki (they were together for about eight years in total) in fact, it should have happened even earlier:
It was a belated decision. Everything was very tiring. It's really hard work, and I was able to give it the time I needed. The more you put it off, the worse it gets, and I've been doing it for a few years anyway. Now I feel more calm than ever before. So I would say that going through all this shit is really worth it.
Next month, Adele will have an even more frank conversation. Five days before the album's release, a two-hour special of the Oprah Winfrey show called Adele One Night Only will air on CBS. In a conversation with the presenter, the singer is expected to talk in detail about divorce, motherhood and severe weight loss. It is possible that we will talk about the new boyfriend of the star - 39-year-old sports agent Rich Paul.