Photos from the wedding of the eldest daughter of Bill and Melinda Gates appeared on the web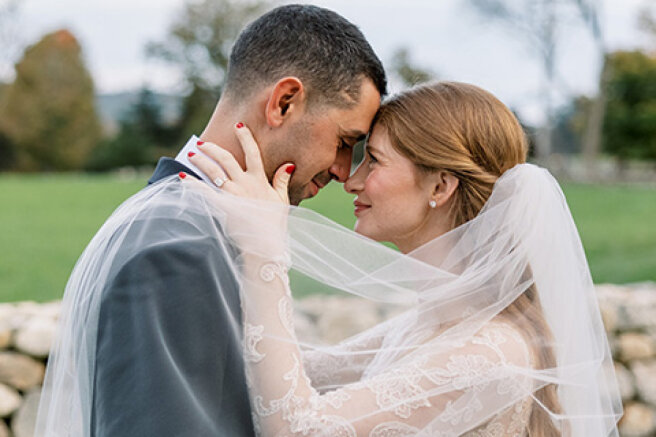 Last Saturday, the 25-year-old daughter of Bill and Melinda Gates Jennifer married her 30-year-old lover Nael Nassar. The couple's wedding was magnificent — about two million dollars were spent on the celebration.
Last Friday, the lovers got married according to Muslim traditions (Nael Nassar is Egyptian by origin) surrounded by relatives and friends, and the next day they staged a grand celebration at the Gates family estate in New York state.
For the wedding, Jennifer made two custom dresses, both designed by Vera Wang. As the bride admitted, the designer and her team were able to make her dreams come true.
The newlyweds admitted that it cost them a lot of effort to plan the wedding, since Jennifer was busy studying at medical school School of Medicine Mount Sinai, and her lover was preparing for the Olympics (Nassar is a professional rider).
Vaccination against coronavirus became a prerequisite for the guests (there were about 300 people invited in total). The couple wanted to make sure that the holiday would be safe for everyone.
That is why we decided that all guests should be vaccinated and get a negative coronavirus test before the wedding,
- she told in an interview with Vogue.
The bride was taken to the altar by her parents. Bill and Melinda Gates, who divorced in August after 27 years of marriage, made their first public appearance together after their breakup. They maintained a normal relationship and reunited for the sake of their daughter's wedding.
Jennifer Gates and Nael Nassar met at the prestigious equestrian club Peninsula Equestrian Circuit and quickly became friends. Graduates of Stanford University, they both took part in horse riding competitions at the international level. In 2019, Jennifer enrolled in medical school and focused on her studies. Their friendship eventually grew into something more and in 2020 they got engaged.