Mila Kunis and Ashton Kutcher on a shopping trip with children in Los Angeles: new photos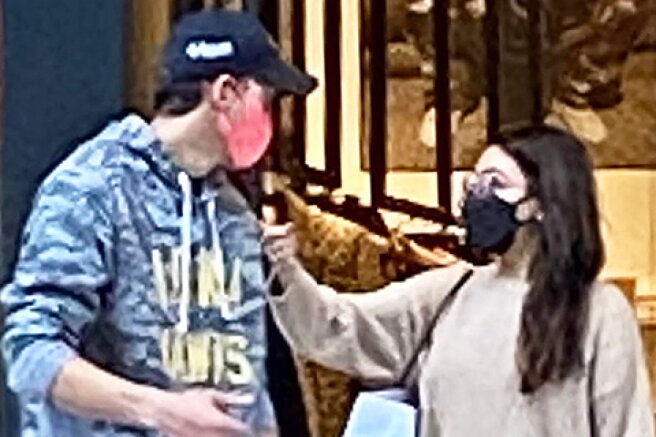 38-year-old Mila Kunis and 43-year-old Ashton Kutcher for the first time in a long time got into the paprazzi lenses together with their children, six-year-old daughter Wyatt and four-year-old son Dimitri. The whole family went shopping in one of the shopping centers in Los Angeles under the open sky.
During this walk, they appreciated the new Lucid Air electric car presented in the store, which experts predict will become a direct competitor to Tesla. After that, Mila and Ashton, together with the children, looked into several luxury boutiques for shopping. All this time, the kids accompanied the star parents on shopping and tried not to interfere with them choosing new items for the autumn wardrobe.
Recall that recently the methods of parenting Mila Kunis and Ashton Kutcher were actively discussed online. The reason was the couple's humorous admission that they do not bathe children until "until they see traces of dirt on them." After these words, the couple was severely criticized, although they reacted to such a reaction with humor and even made a funny video on this topic.
Recently, on the Ellen DeGeneres show, Mile again had to explain her and her husband's methods of raising children. In this conversation, Kunis admitted that she does not consider it necessary to bathe the children completely every day, and also admitted that she herself is often limited to a quick shower.
Somehow the conversation turned to the habit of taking a bath, and then we began to talk about how we all do not bathe our children very often or wash ourselves. For example, I take a shower every day, but not every day I wash my head. I don't see the need for this,
Mila explained her position.