Jamie Dornan and his wife Amelia Warner went out together for the first time in a long time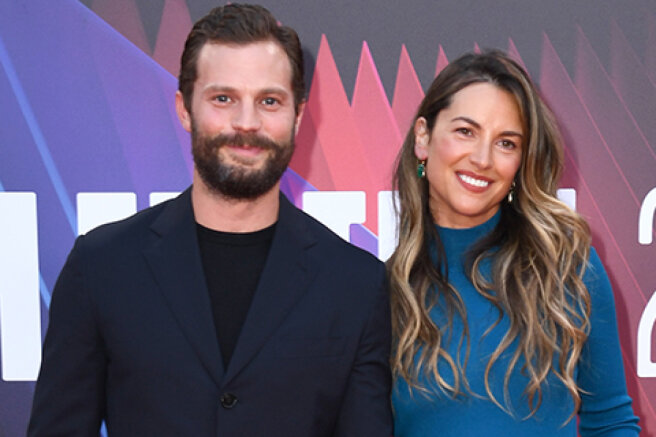 Another star couple for whom the London Film Festival served as a great reason to go out together, were Jamie Dornan, 39, and his 39-year-old wife Amelia Warner. Yesterday, the couple appeared together at the premiere of the film "Belfast", in which Dornan played the main role. On the red carpet, the couple posed holding hands. Jamie and Amelia were in great spirits and smiling at each other.
Fifty Shades of Grey star Jamie Dornan and actress Amelia Warner got married eight years ago. The couple is married and has three daughters: seven-year-old Dulcie, five-year-old Elva and two-year-old Alberta. At the same time, the actor, who has secured the title of one of the main sex symbols of Hollywood in recent years, admitted that he does not mind if their family becomes even bigger.
Part of me is inclined to take a break after the birth of my third child. But then I realize that we have really wonderful children. And if my wife wants to, we'll keep making them as long as we can. It all depends on her. My business is simple," he said.
Spouses do not like publicity and prefer to spend their free time with children - social events and parties do not attract them.
My wife and I start to panic if it's already ten in the evening, and we're still awake—" Dornan noted.