Will Smith spoke about his relationship with his wife Jada: "She never believed in traditional marriage"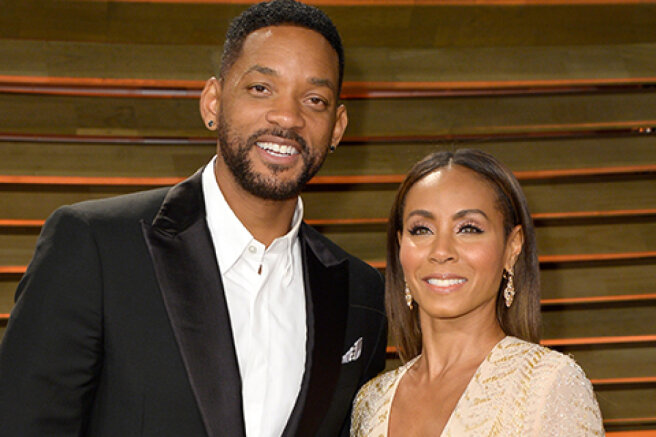 53-year-old Will Smith and 50-year-old Jada Pinkett Smith have been married for 23 years. For many years, there have been rumors that the couple has an open relationship. And in August last year, the actor's wife admitted to an intimate relationship with 29-year-old musician August Alsina. In a new interview for GQ, Will spoke about his relationship with his wife.
Jada had never believed in traditional marriage. Jada has family members who have had non-traditional relationships. So she didn't grow up the way I did. There were many discussions on the topic of what is the perfection of relationships. What is the ideal way to interact in a couple? And for most of our relationships, we chose monogamy, but we didn't think of it as the only option for an ideal relationship. Striving for the truth is the only way to be happy in this life. We have come to an agreement that authenticity is liberation from the shackles of fame and public control.We gave each other trust and freedom with the belief that everyone should find their own way. And I do not suggest anyone to follow the same path. But the freedom that we gave each other, and unconditional support for me is the highest definition of love,
— he noted.
Will Smith and Jada Pinkett Smith have two children together: 23-year-old Jayden and 20-year-old Willow. The actor also has a 28-year-old son Trey from his first wife.
The daughter of the couple admitted that she is a polyamore, that is, she can start a love relationship with several people at once. Her mother supports her and says that she treats polyamory with understanding.
During the couple's long-term marriage, rumors about their divorce have repeatedly appeared in the press. However, they remained rumors. The actor admitted that, although marriage is not easy, he and his wife are not afraid of difficulties.
Marriage is the most difficult, exhausting and painful work in the world. But we are not the people who give up before difficulties— " he noted.