Dina Nemtsova told about her personal life after the divorce: "We met on Tinder"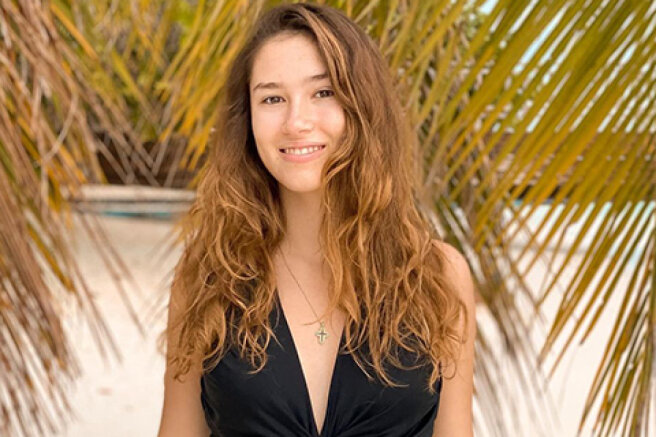 Last spring, the 19-year-old daughter of the late politician Boris Nemtsov and Ekaterina Odintsovo, Dina, announced her divorce from her 21-year-old husband Dimitri Matevosov. The couple's marriage lasted less than a year, while the couple even managed to get married in a church.
Despite the fact that only a few months have passed since the divorce, Dina has already, apparently, recovered from an unsuccessful marriage: on Instagram, she admitted that now her heart is not free. According to Dina, she has a new boyfriend, whom she met on a dating app. But she has not yet declassified his name.
I've changed a lot in the last few months. And it can be very difficult to change your life... awkward. It's awkward when in July 2020 you are against living together before marriage, and in September 2021 you have been divorced for a long time and are in a relationship with a cool guy you met on Tinder,
— she wrote.
Nemtsova also admitted that at the beginning of the year she dreamed of having a child, but now her thoughts are busy with the development of her business, so she postponed thoughts about family and children for the future.
The girl said that now she has other goals and she finally lives the way she wants, despite the fact that not everyone likes it now.
I was warmed by the thought of being a good wife, and I consider this a worthy way of life and respect those who choose it. Perhaps I will come to this again, but now I am interested in completely different things, but... But it's so embarrassing to look at the surprised faces of people who remembered me last year and did not expect that I would change so dramatically. As if I had failed those who hoped for my "righteous" life path. The most difficult thing for me is to admit that I can't be liked by everyone and that someone will still judge. And it seems that it's time to overcome your fear,
— she shares.
Dina Nemtsova met with her ex-husband Dimitri Matevosov for several years before the wedding. They have known each other for a long time and studied in the same class. The couple arranged a magnificent wedding, and the couple divorced just two months after the wedding. Dina did not name the reason for the divorce, but said that it was weighty, "to get out of four years of relationships and marriage without a doubt."
We are breaking up because there are things that, in my understanding, are incompatible with marriage. There is no way to fix them, " Nemtsova said.
She added that they have maintained a neutral relationship with their ex-husband.
But Dimitri said that he could not understand the real reason for the divorce, and the initiative to part came, apparently, from Dina.
Dina and I are divorced. Why? Like everyone else: they didn't match, didn't work out, and so on. But it's good that they quickly realized this. More precisely, she understood, and I just agreed, which I don't regret a bit. We really turned out to be very different, and we have different views on the institution of the family, " he noted.