Ana de Armas again provoked rumors of an affair with Tinder vice President Paul Boukadakis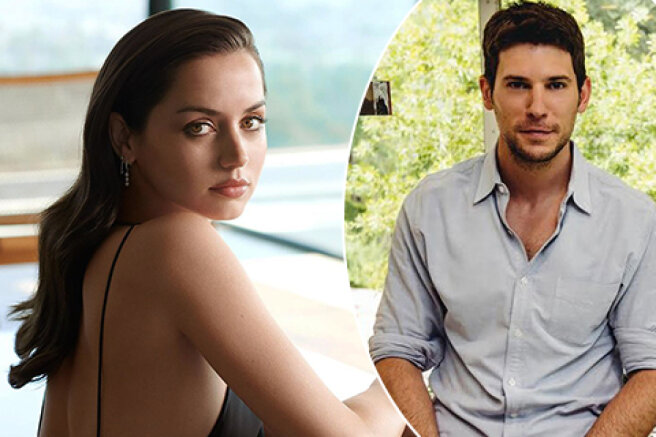 Conversations about a new romance between the 33-year-old ex-lover of Ben Affleck, Ana de Armas and the 37-year-old vice president of Tinder, Paul Boukadakis, began at the beginning of the summer. Then the rumors about the relationship between the actress and the entrepreneur were based solely on the stories of insiders. Recently, Ana and Paul provoked a new wave of rumors, appearing together in public for the first time.
Together they were seen at the John F. Kennedy Airport in New York during the passage of control. The couple tried not to show feelings for each other in public, but at some point Armas still gently stroked her companion on the back. Where exactly the lovers went, the press has not yet been able to find out.
For the first time with a new lover in public, Ana de Armas, best known for the films "Get Knives" and "Blade Runner 2049", appeared eight months after parting with Ben Affleck. They dated Ben for about a year and broke up in early 2021. Affleck quickly found a replacement for his ex-lover and just three months after the breakup, he resumed his affair with Jennifer Lopez, with whom he was engaged in the early noughties. According to rumors, Ben and Jen got closer in February-about a month after the breakup with Armas.
But it is not known exactly when the romance of Ana de Armas and Paul Boukadakis began. Back in June, insiders claimed that they had been happy together for several months. It is rumored that the actress and the entrepreneur met in the company of mutual friends. Their relationship is developing rapidly: Paul has already introduced his beloved to the family. The press does not know anything about the personal life of Bukadakis before the meeting with Armas.