Singer MakSim shared new pictures after a serious illness: "Very thin"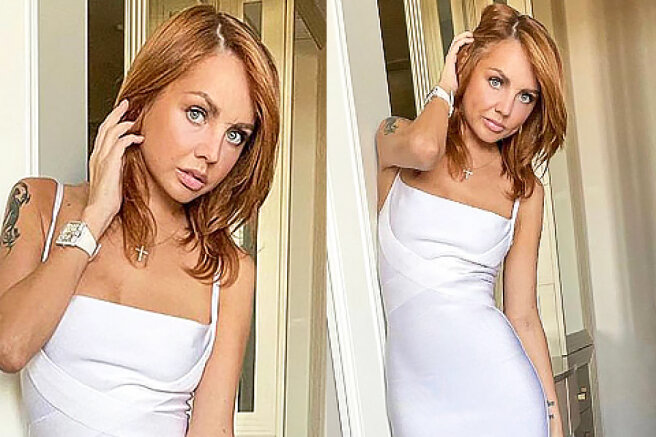 The 38-year-old singer MakSim continues to share news with fans after a serious illness that she suffered this summer. Last week, she gave her first big interview, in which she spoke in detail about the coma and the time spent in the hospital under ventilators and ECMO, and today she published new pictures on her Instagram.
In the latest shots, Marina (the real name of the singer. - Ed.) poses in a white evening dress on the figure. During the illness, MakSim lost a lot of weight, but she recovers quite quickly and gets into shape: according to the star, she now weighs about 43-44 kilograms. In the comments under her new photos, fans noted that the singer looks good, but recommended that she still get a little better.
An elegant beauty!
Very thin,
Marina, so thin! Get well,
She has become quite thin. One eye,
Like a statuette,
- fans noted in the comments.
MakSim herself, in a recent interview with Ksenia Sobchak, admitted that she is now generally satisfied with her appearance. The star said that even before the illness, she dreamed of becoming slimmer, but then she did not even guess what she would have to go through to get into the desired shape:
It is better, of course, to get into shape in another way. But we must learn to dream correctly. Here the Almighty heard me, and he has a great sense of humor, along the way.
Recall that the singer MakSim was in the hospital at the end of June. Then the star was hospitalized with a severe lung lesion and a diagnosis of pneumonia. At the same time, several tests for Covid-19 turned out to be negative. Later it turned out that pneumonia was still a consequence of the coronavirus: by that time, the infection had descended down the respiratory tract and it was no longer possible to diagnose it with a smear.
MakSim's disease developed rapidly, which is why doctors put her in an artificial coma, and then connected her to life-supporting devices. For more than a month, the singer was in a serious condition and was fighting for her life, and in early August, she finally had a positive dynamic. The star was brought out of an artificial coma and soon released to recover home. Now the star is gradually returning to normal life: he spends a lot of time with children and his beloved pets, and also works with specialists at home and develops lungs to return to the stage again.