Ex-Zenit football player Hulk and his ex-wife's niece are expecting a child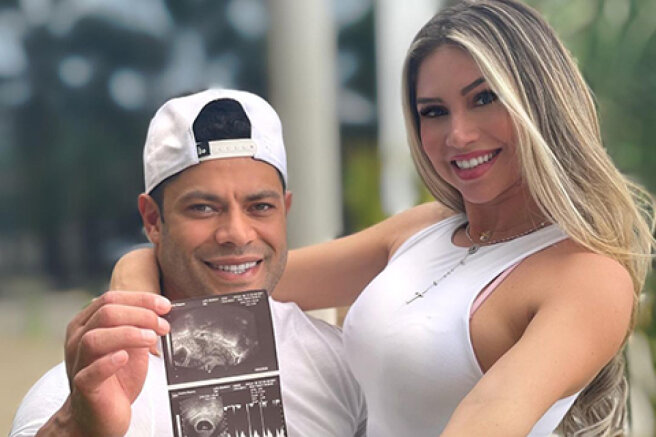 The personal life of the 35-year-old former striker of the Russian club Zenit Hulk could form the basis of a soap opera script. Last year, the athlete tied the knot with the niece of his ex-wife Camila Angelo, and now he has announced that he and his 33-year-old wife are expecting a child. On Instagram, he shared ultrasound images and wrote that he would become a father for the fourth time.
My heart is overflowing with happiness, and I thank God. We are looking forward to when our baby will be born, and we already love him unconditionally,
— he noted.
For Camila, the baby will be the first.
Hulk was married to his former wife Iran Souza for 12 years. The couple had two sons, Ian and Thiago, and then they also adopted a girl, Alisi.
The athlete began dating the niece of his ex-wife a few months after the divorce, and soon they got married. The couple's quick wedding was due to the fact that Camila needed a long-term visa to stay in China, where the athlete played for a local football club.
The Brazilian athlete did not want to hide his relationship with Camila and quickly confessed everything to the relatives of his beloved.
Hulk released the information himself, because he has nothing to hide. He wants to avoid false rumors and false rumors, so his position is as transparent as possible, " his representative said.
According to rumors, the wedding of her ex-husband and niece was difficult for Iran — they used to communicate closely with Camila, and she clearly did not expect such a development of events.