Designer Tom Ford's husband Richard Buckley has died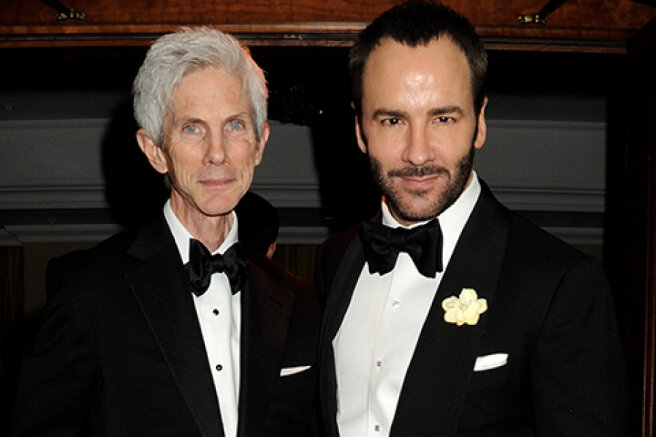 On Sunday, September 19, the husband of the 60-year-old famous American designer and director Tom Ford, Richard Buckley, passed away. He was 72 years old. The message about his death was shared with the press by representatives of the fashion designer.
It is with great sadness that Tom Ford announces the death of his beloved husband Richard Buckley, with whom they lived for 35 years. Richard passed away peacefully last night at their home in Los Angeles, surrounded by Tom and their son Jack. He died of natural causes after a long illness,
- it says in it.
Tom Ford and journalist Richard Buckley began dating in 1986. The couple met at a fashion show. Then Ford, who was then 25 years old, headed the house of Gucci, and 38-year-old Buckley was the editor-in-chief of Vogue Hommes International.
Our eyes met, and a month later we began to live together,
- Ford recalled.
According to the designer, he and Buckley were traveling in the same elevator, and a connection immediately arose between them. Tom claimed that when the elevator stopped, he realized that he had met a man with whom he would spend the rest of his life.
It was literally love at first sight,
Tom was saying.
In 2012, they became parents — a surrogate mother gave birth to their son. Ford admitted that he had long dreamed of having a child, but his lover did not share his desire.
I've always said that I want to have children. The older I got, the more I thought about it. But Richard did not share my aspirations, " the designer admitted.
Two years after the birth of the child, the lovers got married.
In 1989, Richard Buckley was diagnosed with throat cancer. He underwent surgery and was able to overcome the disease. Whether oncology was the cause of his death is not specified.