Kaia Gerber celebrated her birthday with her lover Jacob Elordi and friends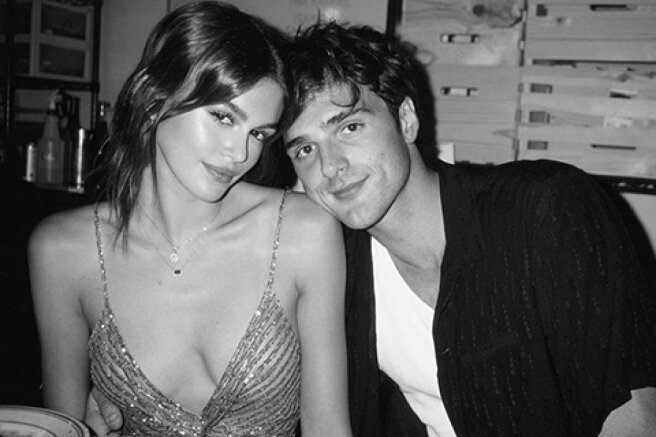 On September 3, the daughter of the famous model Cindy Crawford and businessman Randy Gerber Kaye turned 20 years old. In honor of the round date, the birthday girl threw a party and celebrated the holiday together with her 24-year-old lover, the star of the TV series "Euphoria" Jacob Elordi, and friends. But Kaya shared photos from the celebration only now.
On Instagram, Kaia posted a series of black-and-white pictures from her birthday, in which she looks very happy.
For the holiday, the model chose a shiny long dress with straps, and her boyfriend chose a dark shirt, which he put on over a white T-shirt.
Kaye and Jacob have been dating for a year. Two months after the first rumors of an affair, the couple confirmed their relationship by sharing joint pictures on Instagram. According to insiders, the lovers spend all their free time together in Malibu.
They rarely leave Malibu. They go to the beach, go hiking and meet friends for dinner,
- sources shared, who also added that Kaya's parents were very happy about their daughter's choice.
Jacob is very nice to Kaia. They are very much in love with each other. Obviously, Cindy and Randy also approve of Jacob. They spend a lot of time together,
- the insider noted.
Before the affair with Kaia, Jacob met with his colleague on the TV series "Euphoria" Zendaya. And the model had a relationship with comedian Pete Davidson.