Under the gun of the paparazzi: Kate Middleton with Prince George and Princess Charlotte in a stationery store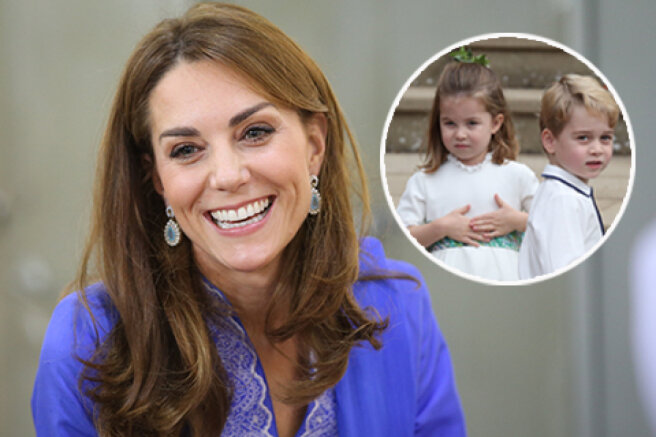 Despite her royal status, 39-year-old Kate Middleton is trying to make sure that her children, Prince George, eight, Princess Charlotte, six, and Prince Louis, three, live the lives of ordinary people with 39-year-old Prince William. Often, the Duchess of Cambridge goes shopping with her children or walks with them in public parks without an escort.
So the other day she went to the store again with George and Charlotte, where she was photographed by paparazzi.
The Duchess and her children came to the stationery store next to George and Charlotte's school to buy the necessary goods for their studies. Eyewitnesses said that Kate wanted George to pay for the purchases-colored pencils and erasers for him and his sister.
She and William give the children pocket money every week. It seems that Kate does not mind sometimes breaking royal protocol — after all, princes never carry cash with them and do not pay for purchases themselves, trusting it to their assistants. But the Duchess is already teaching George to manage his own finances.
Eyewitnesses who managed to meet the Duchess in supermarkets noted that their children and William always behaved very well, and she seemed like an ordinary mother who just did the usual things.