Beyonce and Jay-Z with their children on vacation in Italy: photos from the family archive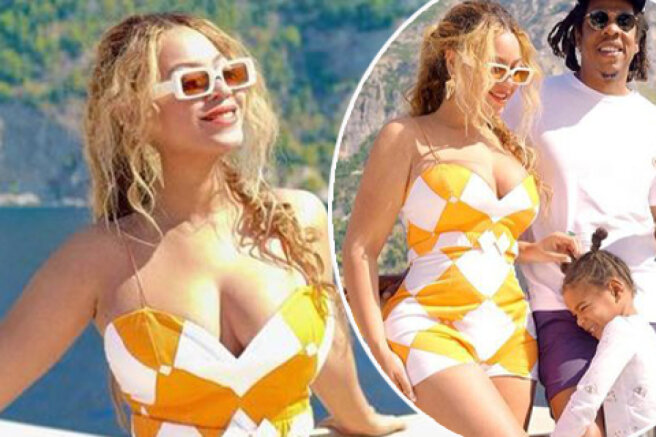 The last Ball of the Costume Institute was held this year without the 40-year-old Beyonce. The singer preferred a family vacation to a loud fashion event. Now the star, along with her 51-year-old husband Jay-Z and four-year-old daughter Rumi, is enjoying a vacation in Italy. And, judging by the pictures, she does not regret missing a high — profile event at all-Beyonce smiles in every picture.
The star family is resting on the yacht of Amazon founder Jeff Bezos, on which they sail along the Mediterranean coast.
Probably, the family went on vacation in full, not only with Rumi, but also with nine-year-old daughter Blue Ivy and four-year-old Sir. So far, however, only the youngest daughter of the couple has got into the frame — Beyonce does not show children so often, especially twins. However, it is their photos that the fans of the spouses are waiting for the most. So the last photo of Rumi caused an unprecedented stir among the subscribers of the star.
Beyonce and Jay-Z have been married for 13 years. Everything was not always smooth in the couple's marriage. Because of the rapper's infidelities, the couple's relationship was under threat, but they were able to overcome the crisis and save the family.
We have done a difficult job, endured difficult years of therapy. We love each other— " the rapper noted.
Now there is harmony in the couple's relationship-it seems that all the resentments are in the past. Beyonce admits that she went through hell, but was able to move on.
I learned to be above it, I learned to grow, " she said.