Jennifer Lopez and Ben Affleck's Italian vacation continues: new photos of the couple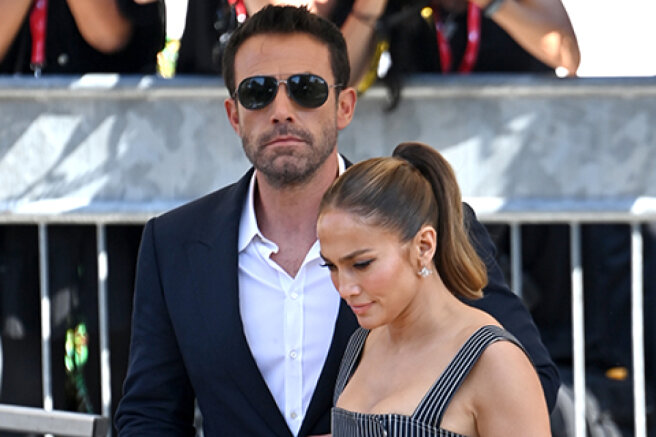 For several days in a row, everyone has been talking about the upcoming "debut" of Ben Affleck and Jennifer Lopez on the red carpet. It is quite possible that today the stars will come out together for the first time after the resumption of the novel, but for now we have to be content with only fresh pictures of Bennifer, which were taken by the paparazzi.
Celebrities arrived in Italy last night and, of course, immediately made a fuss. Today, they were again noticed by reporters.
Affleck was the first to be targeted by the cameras: this evening, as part of the Venice Film Festival, the premiere of the film "The Last Duel" (The Last Duel) with the participation of the actor will take place (Ben and Jennifer are expected to appear together on it), well, in the afternoon, a traditional photocall with the participation of the project team took place.
At the event, Affleck joined the film's director Ridley Scott, screenwriter Nicole Holofcener and the actors who kept Ben company on the set-Matt Damon and Jodie Comer.
Later, Affleck was seen already in the company of Lopez. However, the couple was not going to pose for reporters for a long time — after meeting, Ben and Jen hurried to leave a crowded place.
Well, we are waiting for today's premiere, and at the same time we are betting on whether Lopez will accompany Affleck on the red carpet.