Prince Ernst August of Hanover and Ekaterina Malysheva became parents for the third time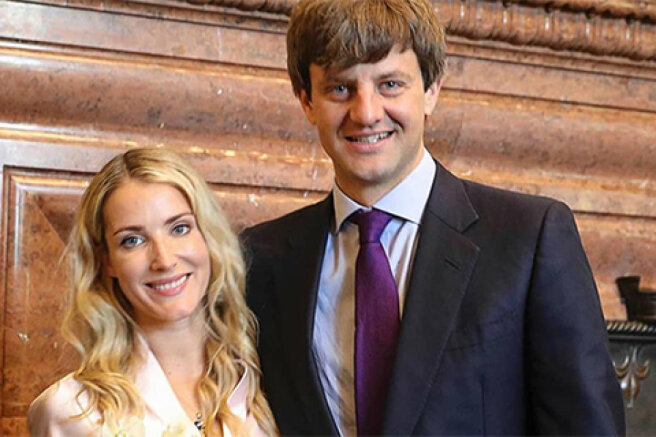 37-year-old Prince Ernst August of Hanover and his 34-year-old wife, Russian-born designer Ekaterina Malysheva, have become parents again. This is reported by the German publication Bunte, citing the couple's secretary, who confirmed the information to the press.
The couple had a daughter, who was named Eleanor. The girl was born in July, but the information was made public only now. The prince and his wife also have a three-year-old daughter Elizabeth and a two-year-old son Welf. According to the secretary of the representatives of the aristocratic family, the mother and baby are doing well.
Recall that in March of this year it became known that the couple is waiting for replenishment. Ernst August and Catherine were married in 2017, after which the native of Apatity received the title of Her Royal Highness Crown Princess Catherine of Hanover, Duchess of Brunswick and Lüneburg, Royal Princess of Great Britain and Ireland.
At the same time, part of the groom's family, his father Ernst August V and stepmother, Princess Caroline of Monaco, did not attend the celebration. The prince has a rather strained relationship with his father in general. So, Ernst August V, who is known for his scandalous behavior, and his son had financial disagreements. In addition, the father did not approve of his son's marriage with Catherine.