Prince Albert II of Monaco spoke about the state of health of his wife Princess Charlene amid rumors of problems in marriage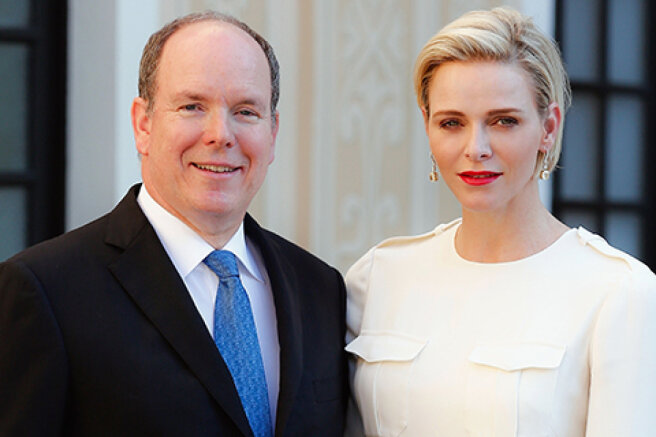 For several months now, 43-year-old Princess Charlene has been in her homeland in South Africa, where she is being treated for the consequences of a severe ENT infection. She cannot return to Monaco, as doctors do not allow her to fly at an altitude of more than 3,000 meters. However, the Western media are sure that the matter here is not so much in the illness, but in the reluctance of Charlene to return: they suspect that her marriage to 63-year-old Prince Albert II is on the verge of collapse, and she has already looked for a place to live in South Africa. However, Charlene's husband denied these rumors, saying that she is eager to return home as soon as possible.
She's ready to go home. The date of her return to Monaco depends on what the doctors say,
- he said in an interview with People.
According to him, if the process of her recovery continues at the same pace, she will be able to return this month.
I know that she said that she might come back at the end of October. But that was before her last doctor's appointments. I am almost sure that we will be able to reduce these deadlines. She's ready. She jokingly said that she was ready to leave as a stowaway on a ship to return to Europe,
— he added.
Prince Albert II said that his wife's condition has significantly improved after her last four-hour operation in mid-August.
During the long-awaited family reunion last week, Albert accompanied his wife to a doctor's appointment, where they met with the surgeon who performed her last operation. 
But what was even more important for Charlene was that for the first time since the beginning of June, she was able to personally communicate with her six-year-old children, Princess Gabriella and Prince Jacques.
Of course, she was very happy to see us and spend time with the children,
- the prince concluded.
In addition to the children born in marriage with Princess Charlene, Prince Albert II has another illegitimate daughter and son — they cannot claim the throne. Albert II saw his son and his mother not so long ago, while his wife was in South Africa.