Alessandra Ambrosio with boyfriend Richard Lee on vacation in Santa Monica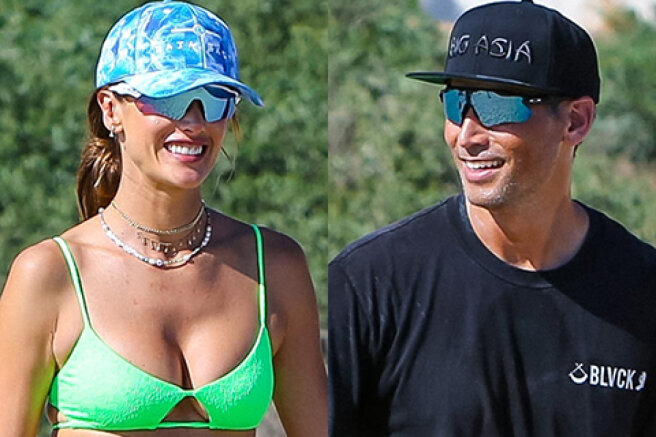 40-year-old Brazilian model Alessandra Ambrosio is now enjoying her summer vacation with her new boyfriend-her colleague, fashion model Richard Lee. The other day, the couple was filmed on the beach in Santa Monica. They walked hand in hand and smiled.
The couple's affair became known a few months ago. First, Alessandra and Richard were photographed by paparazzi, and then the lovers declassified their relationship, telling about them in social networks.
Before her relationship with Lee Ambrosio, she dated designer Nicolo Oddi for about three years. But when her boyfriend suddenly disappeared from her Instagram earlier this year, the star's fans realized that their romance was over. What happened between them is unknown. But it seems that Alessandra did not worry for long — soon after the breakup with Oddie, the former "angel" of Victoria's Secret started an affair with Lee. Next to him, she looks very happy.
Ambrosio's longest relationship was her affair with businessman Jamie Mazur. The lovers met for 13 years, but they never tied the knot, although they were engaged. The couple has two children: a 13-year-old daughter, Anya Louise, and a nine-year-old son, Noah Phoenix.