Camila Cabello's boyfriend Sean Mendes spoke about the difficulties in their relationship: "Quarreling"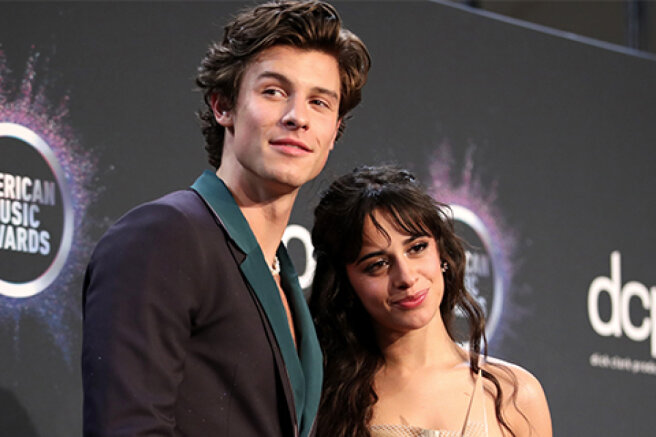 The name of 24-year-old Camila Cabello is now on the radar because of her main role in the new adaptation of "Cinderella". The bright love story of Camila and 23-year-old singer Shawn Mendes also attracts attention. Young performers have always impressed fans with the impression of an ideal couple. However, it turned out that not everything is so smooth in their relationship. Mendes spoke about the difficulties that they have to face in their life together.
In an interview with SiriusXM, the singer said that sometimes they quarrel and get into small skirmishes.
We have a really honest and open relationship, but... it also happens that we quarrel. However, the longer the relationship lasts, the easier it is to quarrel. So when we're together, we don't hold hands all the time, but we're really good together,
- the singer told. Mendes also noted how important it is to admit that you were wrong in a quarrel.
It's unbearably difficult to do, but sometimes I have to admit that I'm wrong. My face probably looks tense and red at such moments, but I still say that I was wrong,
- the musician frankly admitted.
This is not the first time that the couple's statements about difficulties in living together have been made. Last year, Camila admitted that everything is not as smooth and simple in their romance as it seems in the photos on Instagram. Sometimes it is "dirty, inconvenient and ugly". She explained that it is important to open the veil of secrecy, because otherwise social networks show only a beautiful picture. (Who, if not Kamila, who is faced with bodyshaming on the web, should know this!)
I am in favor of showing yourself on social networks as you are. If you only demonstrate the perfection of life, it can make others feel very lonely and strange! So glory to disorder and human oddities, miracle, lightness, instinct and the inexorable power of love!
- then Camila turned to her followers.
The couple recently celebrated the second anniversary of their romance. Cabello and Mendes met back in 2014, performing as the opening act for Austin Mahone. Subsequently, Camila and Sean also worked together: in 2019, when they started dating, they recorded a joint track "Senorita". The lockdown, which turned out to be a difficult period for many couples, Cabello and Mendes spent happily together in Miami.