Rare shot: Margot Robbie was photographed with her husband Tom Ackerley in Beverly Hills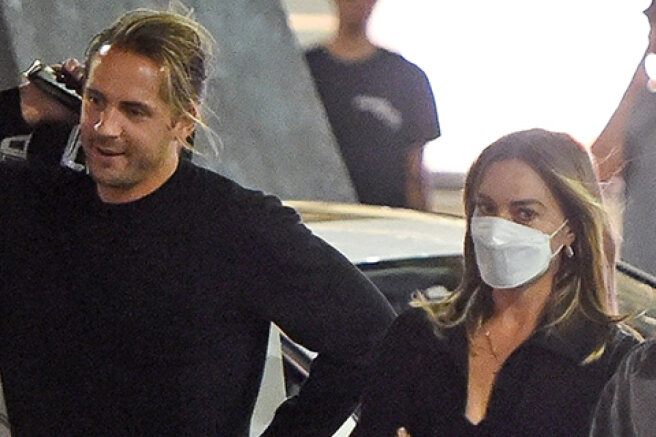 31-year-old Margot Robbie works a lot, but outside of the film sets and the prime minister does not appear in public very often. But this time the paparazzi managed to catch the actress on the street in Beverly Hills, and even not alone, but in the company of her husband, 31-year-old Tom Ackerley, and a friend of Rami Malek-the star of the film "Bohemian Rhapsody", who became famous after playing the role of Freddie Mercury.
The trio went to a late dinner at a restaurant. The stars looked quite relaxed, were dressed in casual outfits.
Margot and Tom, who have been married for five years, previously said that they rarely get to be alone together. A rare appearance in public and the absence of an engagement ring on Margot's finger at some point gave rise to rumors about problems in the couple's family life. But Robbie then easily refuted these speculations, saying that she really takes off the ring on the set, since sometimes it is inappropriate within the framework of a particular role. In marriage, she is absolutely happy, just as she was happy with Tom before they legalized their relationship. The only thing the actress complained about was that she rarely gets to spend time with her family. This time, the husband and wife took the opportunity to spend time together, inviting Margot's colleague on the set to dinner as well.
Margot and Rami are currently involved in the filming of a joint film. Probably, a close friendship between the actors was formed on the set. The title of the film has not yet been announced, but it is known that, in addition to Robbie and Malek, Christian Bale and Taylor Swift are participating in the work on the film.
Margot Robbie, by the way, is currently working on another grandiose project — the film "Babylon" (Babylon) with Brad Pitt and Tobey Maguire. The first shots from the filming of this film recently appeared on the web. The cast of the new film also includes Olivia Wilde, Spike Jonze, Phoebe Tonkin and others. The film, directed by Damien Chazelle, is described as "an ode to the golden age of Hollywood" or as "the great Gatsby on steroids" (this is how the Hollywood bulletin Deadline described the film). The film is set in the late 1920s, when the film industry moved from silent to sound cinema. Whether the actors will play historical characters or fictional ones is still unknown. The producers carefully keep the intrigue. Paramount plans to release the film in December 2022.