The father of Britney Spears believes that he deserves praise for his work as a guardian: "The public does not know all the facts"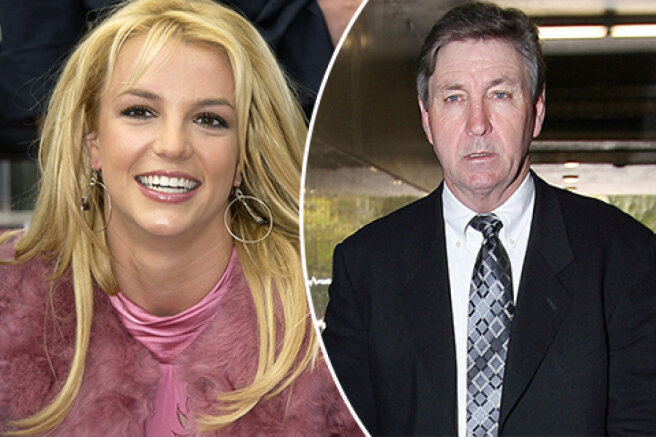 The struggle of 39-year-old Britney Spears for freedom from custody has long been like an action-packed series, where every new detail only heats up passions. Not so long ago, the singer seemed to have a chance for a happy ending-her father, whom Britney herself accused of abuse, said that he would be ready to give up the role of a guardian.
But recently, Jamie Spears sent new documents to the court, in which he noted that his daughter's struggle with" addiction and mental health problems "is much more serious than the public knows, and the public would" praise him "if they knew" confidential information about the seriousness of Britney's problems".
If the public knew all the facts of Ms. Spears ' personal life, not only her advantages, but also her shortcomings, all the addictions and mental disorders, health problems with which she struggled, and all the problems of guardianship, they would praise Mr. Spears for the work he did, and not denigrate him. But the public does not know all the facts and has no right to know them, so there will be no public redemption for Mr. Spears,
- it is said in a 15-page document sent to the Los Angeles County court.
In the documents, Jamie Spears also denies that he controls Britney's prescription medication plan, and says that taking medications was under the control of Jodi Montgomery's former guardian (in 2019, she was transferred part of the guardianship authority).
Earlier, Britney complained that she was forced to take strong mood-stabilizing drugs, such as lithium.
It is also noted that the plan for her treatment was agreed with Jody Montgomery, the late Britney's psychiatrist Dr. Benson, her former lawyer Sam Ingham III and other medical experts.
In addition, Jamie claims that his main role in Britney's treatment was to pay the bills: Montgomery was given $ 10,000 a month to solve this issue, but medical expenses often "exceeded this amount".
In the documents submitted to the court, the father of the pop singer stressed that his only goal was "to save his daughter." He admits that the measures could have made Britney feel "constrained" by the treatment plan, but the decision on treatment was made jointly to protect her from self-harm.
There is no doubt that guardianship saved Ms. Spears from disaster, it supported her when she needed it most, protected her and her reputation from harm and helped in restoring her career,
- it is said in the official papers.
Nevertheless, Jamie Spears again indicated his readiness to "step aside" in order to protect his daughter from debilitating "public scandals".
However, he stated that he should not be removed or removed from office, but he plans to resign in due course. When this may happen, the father of Britney Spears did not specify.
Recall that Britney has been under the guardianship since 2008. Recently, this topic has been discussed again in the press. So, this summer, the singer was able to speak in court for the first time (she made her statement on the phone) and described everything that she had to go through.
The singer's revelations shocked many: Britney said that she was constantly under the supervision of the staff, was forced to spend whole days at a psychiatrist's appointment, she was forced to take medication, and a spiral was installed without her consent so that she could not get pregnant.