Alicia Vikander and Michael Fassbender relax in Ibiza: fresh photos of the couple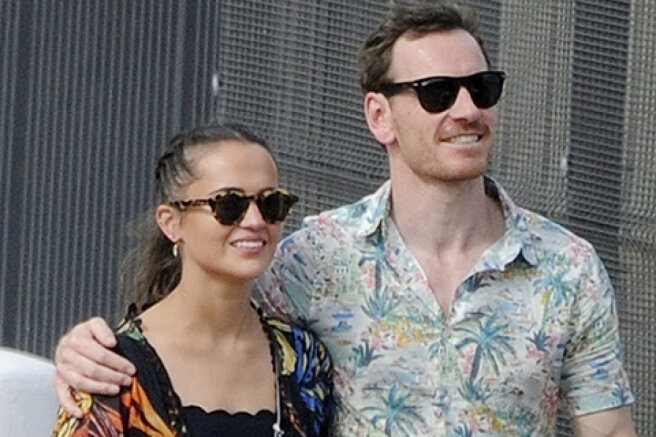 In recent weeks, 32-year-old Alicia Vikander has been very busy on the set of the film "Irma Vep" in Paris. And motherhood (a few months ago she gave birth to her first child), obviously, takes a lot of effort from the actress. Therefore, she did not miss the opportunity to change the situation and relax a little — together with her 44-year-old husband Michael Fassbender, the actress went to Ibiza. This Spanish island is very much loved by the couple — they have spent time here before.
On vacation, the couple looked very happy: Alicia and Michael were smiling and walking in an embrace. The child was not with them at the same time: it is possible that the couple left the baby at home under the supervision of relatives or a nanny. It is worth saying that he is already an experienced traveler. Vikander and Fassbender now live permanently in Lisbon, and in Paris, the actor and his baby regularly visited his wife on the set.
Alicia Vikander and Michael Fassbender are one of the most secretive star couples. They keep the details of their personal life secret and do not consider it necessary to share them with the public.
I'm not going to discuss my personal life with a complete stranger, unless I feel that I need it. Why would I do that?
Fassbender explained his position in an interview with Entertainment Tonight five years ago.
The couple also hid Vikander's pregnancy. Neither the sex of the couple's child, nor his name are still unknown.