Zendaya and Tom Holland attended a friend's wedding a month after the romance was confirmed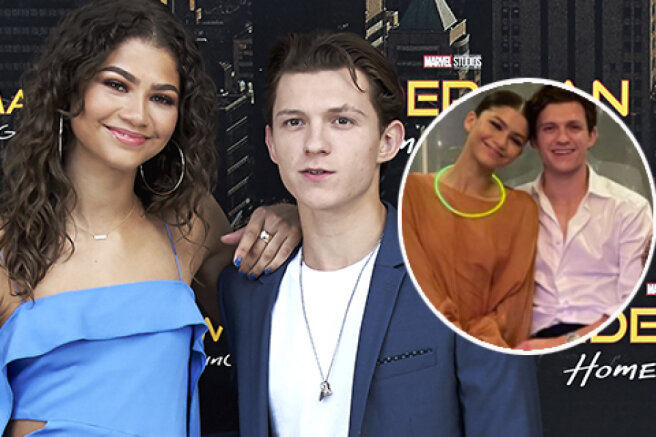 Last weekend, 24-year-old Zendaya and 25-year-old Tom Holland together attended the wedding of their friend in Simi Valley, California. The couple, whose romance was confirmed last month, no longer hides their relationship.
Zendaya and Tom Holland have known each other for several years — in 2017, they starred together in the movie "Spider-Man: Homecoming". Then, according to insiders, romantic feelings broke out between them.
They started dating when they were filming Spider-Man. They acted very carefully to keep their relationship secret from prying eyes. But they went on vacation together and tried to spend as much time with each other as possible,
- the insider shared.
However, the couple has never confirmed the romance and said that they are connected only by friendly relations.
In 2019, their words were confirmed — Tom and Zendaya had lovers: the actor was dating a girl named Olivia Bolton, and the star of "Euphoria" had an affair with a colleague on the series Jacob Elordi.
Over the past two years, the couple met twice more on the set, and already, apparently, they could not resist the feelings. They also no longer consider it necessary to hide from the public.