Grimes complained of harassment because of her relationship with Elon Musk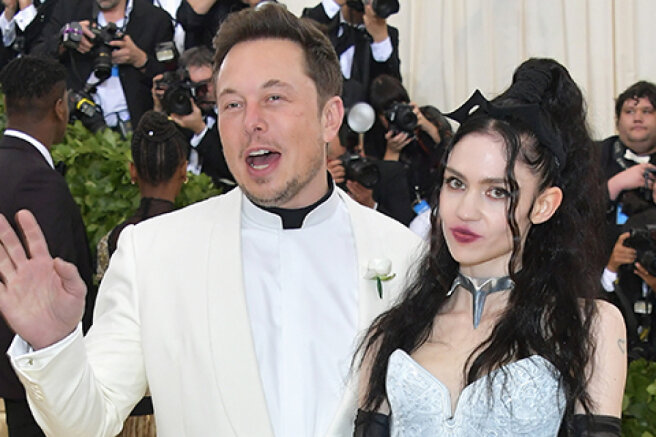 33-year-old singer Grimes once again appealed to Internet users to stop criticizing her because of her relationship with 50-year-old Elon Musk. At the weekend, she published a new short video in her TikTok, asking her to stop perceiving it exclusively as an application to her lover.
Stop harassing me in this app because of fake news. And yes, I am not an official representative of my boyfriend,
Grimes wrote.
The singer with an unperturbed expression strokes the robot dog that lies on her lap, and at the end raises a sharp knife over her and smiles ominously. All this time, the video mentions various achievements of Elon Musk, which are good for all mankind. So, Grimes says that her lover wants to send people to Mars, destroy the oil refining industry and clean the earth's atmosphere of carbon dioxide.
Is he just a madman in his business or is he the person who is ready to pay $ 100 million for a large-scale idea to clean the earth's atmosphere from carbon dioxide?
Grimes asks.
This is not the first time that Grimes has been criticized online because of his relationship with the founder and CEO of the space technology company SpaceX, Elon Musk. Earlier, Internet users did not allow the singer to calmly speak out on the topic of communism and equality: they advised Grimes to keep her mouth shut, because her lover is a billionaire, whose fortune is estimated at $ 151 billion this year.
Recall that Elon Musk and Grimes have been together since 2018. In 2020, the couple's son was born, whom they called by the unusual name X Æ A-XII (it is pronounced X Esh A Tvelv). Even before the birth of the baby, the singer and entrepreneur said that they would allow him to choose his own gender, and until that moment they would use the pronoun "they"in relation to him. Elon also has five sons with his ex-wife Justine Wilson, with whom they were together from 2000 to 2008.