Former UFC fighter Kat Zingano sued Halle Berry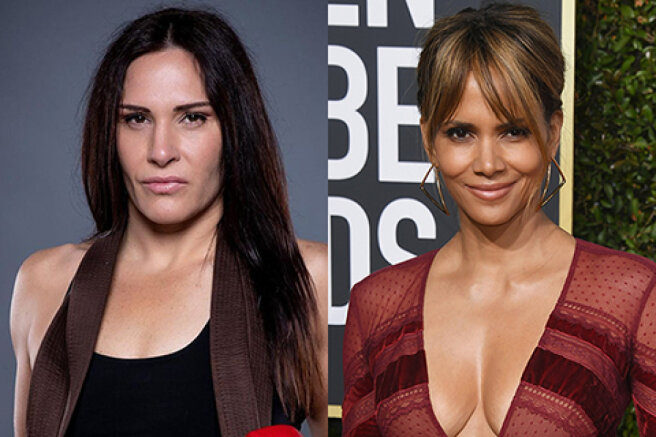 The directorial debut of 55-year-old Halle Berry, the film "Bruised", may be overshadowed by a scandal. 39-year-old mixed martial arts fighter Kat Zingano filed a lawsuit against the actress with a demand to compensate her for damages. She said that Berry promised her a role in her new project, but she did not keep her promises. Because of this, Zingano allegedly missed out on other lucrative job offers.
Kat claims that Holly communicated with her two years ago. According to her, the actress told her that she would like her to star in her film, and asked to free up the working calendar to participate in her project. Zingano then planned a major fight in the UFC, but Berry advised her to abandon it because of possible problems with insurance. Zingano listened to her and made a choice in favor of working in films. After that, the sports organization broke the contract with her. When Zingano informed Berry of her positive decision, she was denied a job due to the fact that she was no longer a UFC fighter. The athlete also claims that after that Halle Berry stopped communicating with her.
In the movie "Bruised" Halle Berry plays a mixed martial arts fighter Jackie Justice, who once made a career choice and refused to raise her son. Now she wants to correct her previous mistakes and return the child, and for this she will have to return to the ring. On the first day of filming, the actress broke two ribs, but showed a strong-willed character and continued working.
Despite the fact that the actress boasts excellent physical shape and excellent athletic training, she prepared hard for the filming of the film and trained more than usual.
The film will premiere on the Netflix streaming service on November 24.