Games in the console and nude photos: how Joe Jonas celebrated his birthday with his wife Sophie Turner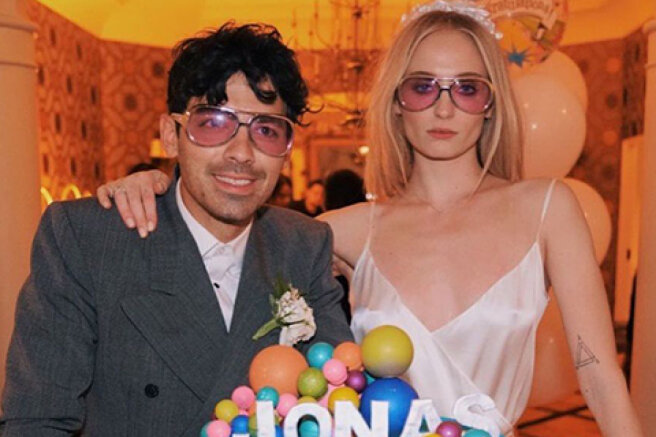 On Sunday, singer Joe Jonas celebrated his birthday — he turned 32 years old. Today, the musician shared festive pictures on his Instagram and showed how the party in his honor went. Jonas celebrated his birthday with his 25-year — old wife, the star of the TV series "Game of Thrones" Sophie Turner.
The couple's house was decorated with balloons and garlands, and as a gift, Jonas received an original cake in the form of a cup of coffee. The entertainment part of the holiday included games in an old console and a musical performance from the birthday boy himself.
But the most discussed frame from this modest party has already become a photo from the bathroom, in which Jonas is brushing his teeth in the nude behind the back of his wife, who took a strategically correct position so as not to violate the rules of the social network.
Thank you for the last picture, Sophie! What a teaser on the last photo, how unfair! Could Sophie move over a little?
- Jonas ' subscribers were inspired.
On Joe's birthday, the couple seemed to have decided to take a break from their parenting duties and spent the day alone with each other. The couple, who have been married for two years, have a one-year-old daughter, Willa. Apparently, they left the baby for a while in the care of a nanny or their loved ones.
The couple does not show their daughter to the public. The actress says that she does not want Willa's pictures to appear on the Internet, and condemns the paparazzi who take pictures of children and publish their photos without permission.