"Game of Thrones" stars Emilia Clarke and Jason Momoa reunited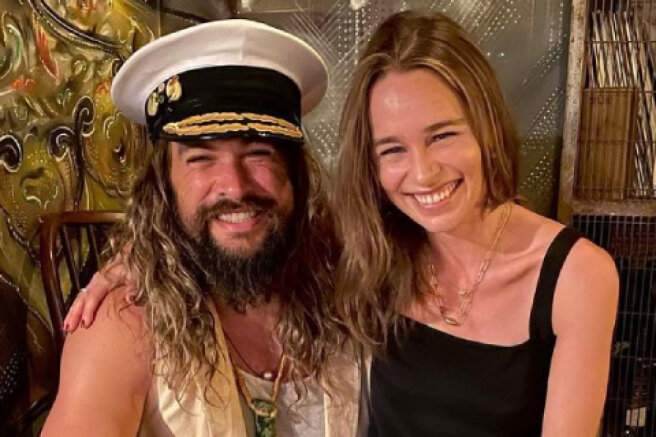 It seems that loyal fans who demand the continuation of "Game of Thrones" have waited for the reunion of their favorite heroes. 34-year-old Emilia Clarke and 42 — year — old Jason Momoa, who played one of their hottest couples in the series-Daenerys Targaryen and Khala Drogo-met at a party of one of the creators of the series David Benioff and, of course, took a photo together.
When your Sun and Stars come to the city, you check if he can still raise his khaleesi,
- Clarke signed a cute photo in the style of the series, in which Momoa holds her in her arms.
I love you forever, The moon of my life,
— her colleague on the set did not remain in debt, posting the same picture on his Instagram.
When Clarke sat on Momoa's lap, they practically repeated one of the famous shots of the series.
The friendly meeting captured in the photo did not leave any celebrity followers indifferent, it seems.
The Mother of Dragons is back in business!
How cool you guys are!
You look great together,
- noted the subscribers of Emilia and Jason.
The fact that the couple looks organically together is clear — in the sensational series, the actors played a husband and wife. According to the plot, the hero Momoa was given a young Daenerys Targaryen as a wife in order to enlist the support of the Dothraki. The heroine Clarke became khaleesi (the wife of the leader), and after his death, she herself came to power.
The popular series ran on HBO for eight seasons from 2011 to 2019 and enjoyed incredible success. Disappointed with its ending, fans demanded the continuation of the saga and even collected petitions with a request to resume filming or reshoot it, but so far this has not happened. This year, the famous series turned 10 years old.