Media: Prince Andrew's lawyers have come up with a way for him to avoid a rape trial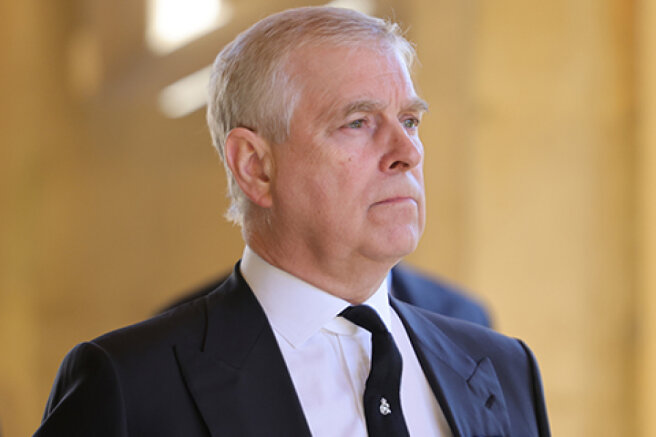 The 61 — year-old son of Elizabeth II, Prince Andrew, who was accused of raping a minor, seems to be cornered so much that he is ready to use his main trump card-diplomatic immunity. This was stated by American lawyer Spencer Kuvin, who represents the interests of several victims of the late Jeffrey Epstein, who was engaged in trafficking in minors, forcing them to have sex with influential people (including Prince Andrew).
So, the lawyer suggested that the lawyers of Prince Andrew, building a line of defense, will focus on the fact that at the time of the crime in 2001, he had diplomatic immunity.
Ms Giuffre's lawyers will have to overcome huge obstacles in order for her claim to be considered by a jury,
- lawyer Spencer Kuvin told The Mirror.
Recall that the other day, 38-year-old American Virginia Giuffre filed a lawsuit against Prince Andrew in a New York court, accusing him of rape. She said that between 1999 and 2002, she was repeatedly sexually assaulted by Prince Andrew. She first became a victim of a crime when she was only 16 years old. Episodes of sexual violence occurred in London, New York and the Caribbean, and the organizer of prostitution was the notorious pedophile financier Jeffrey Epstein, who committed suicide in a pre-trial detention center two years ago shortly after his detention. (Epstein, by the way, was friends with many influential people, including Bill Gates. The recent high-profile divorce of the Gates media is associated with just the same strange relationship between Jeffrey and Bill.)
After Virginia Giuffre publicly announced two years ago that the Duke of York had raped her, Prince Andrew was relieved of his royal duties.
Despite the rapidly deteriorating reputation, Prince Andrew, according to insiders, is in a calm mood, "cheerful and relaxed", does not panic. He is currently vacationing at the royal residence in Scotland, Balmoral Castle, with his mother Queen Elizabeth II, ex-wife Sarah Ferguson and youngest daughter Princess Eugenie with her family. Some media outlets suggest that Prince Charles ' brother is hiding in Scotland from American lawyers who must personally hand him the necessary papers so that the case against him can continue. Naturally, the queen's son is not eager to meet with American lawyers. He remains silent and refrains from any comments on this case.