Selma Blair on the fight against multiple sclerosis: "I was advised to prepare for death"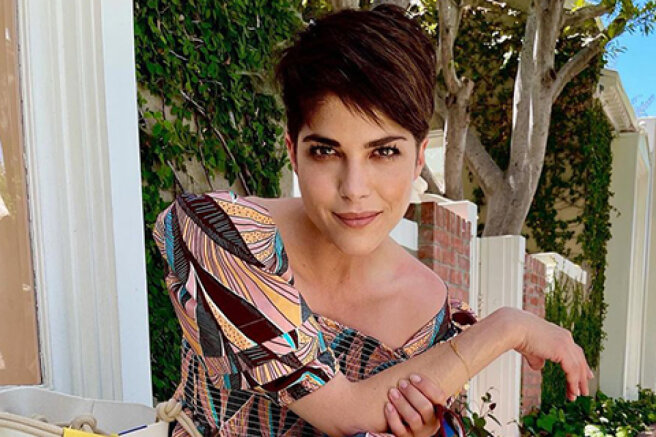 In 2018, the star of the films "Violent Games" and "Legally Blonde", actress Selma Blair was diagnosed with multiple sclerosis. Since then, she has been bravely fighting the disease, which is accompanied by a violation of coordination, memory problems and panic attacks, and frankly talks about it. The main motivation is the ten-year-old son Arthur, for whom she does not give up.
The actress decided to tell about the fight against the disease in the documentary Introducing, Selma Blair, which will be released this fall. In the trailer, the 49-year-old actress admits that doctors made disappointing predictions about her condition.
I was advised to make plans in case of death. Not because I have multiple sclerosis, but because I am struggling with it,
— she says in the film.
In 2019, the star underwent a stem cell transplant, which was a very difficult method of treatment.
Treatment options are over. The transplant was the only thing that could help me,
"No," she said.
Because of this, she was forced to stop taking medications for multiple sclerosis, underwent chemotherapy and after the transplant, she was in isolation in the hospital for several weeks.
Blair expressed the hope that her experience will help someone who has given up, not to lose hope and believe in the best.
I was convinced that I had something to share. I hope that my little life will give someone a little hope, a smile, or help them understand themselves. I hope that the film will show that multiple sclerosis can manifest itself in different ways in different people. That the strength and weakness of people are also different,
Selma noted.
As time passed, the star grew her hair, and her health improved noticeably.
Blair's story is sure to inspire her colleague Christina Applegate, who was also recently diagnosed with multiple sclerosis. The actress said that now she is struggling with the disease, so she asks for privacy rights.