Prince Andrew was sued over allegations of rape of a minor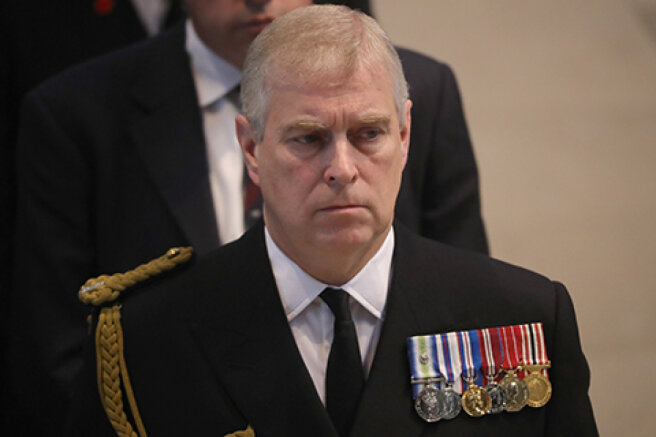 The 61-year-old son of Elizabeth II, Prince Andrew, is in serious trouble. The sex scandal that broke out about two years ago has been continued. A woman named Virginia Roberts (maiden name — Giuffre), who previously accused him of violence, has now filed a lawsuit against him in New York. She claims to have been sexually assaulted in London, New York and the Caribbean. Moreover, according to her, all this happened in the period from 1999 to 2002, when she was a minor.
Roberts accused the Duke of York of beating her and intentionally causing moral harm. The lawsuit, filed on the day of Roberts ' 38th birthday, claims that she was forced to have sex with the son of the British queen three times on the orders of financier Jeffrey Epstein, who was accused of sex trafficking in minors (he committed suicide in a pre-trial detention center) and with whom Prince Andrew kept in touch.
The lawsuit also says that Prince Andrew was one of the influential men to whom Epstein provided Roberts for sexual pleasures.
Prince Andrew's sexual abuse of a child who was a victim of sex trafficking, at a time when he himself was about 40 years old, goes beyond all possible bounds of decency and is unacceptable in a civilized community,
- it is noted in the court document.
Explaining her decision to file a lawsuit against the Duke of York, Virginia Roberts noted that she speaks on behalf of all the victims and wants to achieve justice.
If I hadn't taken these actions, I would have failed my family and all the victims. I hold Prince Andrew responsible for what he did to me. Influential and rich people are not exempt from responsibility for their actions. I hope that other victims will see that it is possible not to live in silence and fear, but you can fix your life by speaking out and demanding justice,
"No," she said.
Prince Andrew denied the accusations against him and stated that he had never met Virginia. Now that a civil lawsuit has been filed against him, the duke can be questioned under oath and ordered to hand over all messages, emails and personal letters related to this case.
In connection with the sex scandal, Prince Andrew was relieved of his royal duties.