A party in the style of the 80s with a murder at the prom: how Charlize Theron celebrated her birthday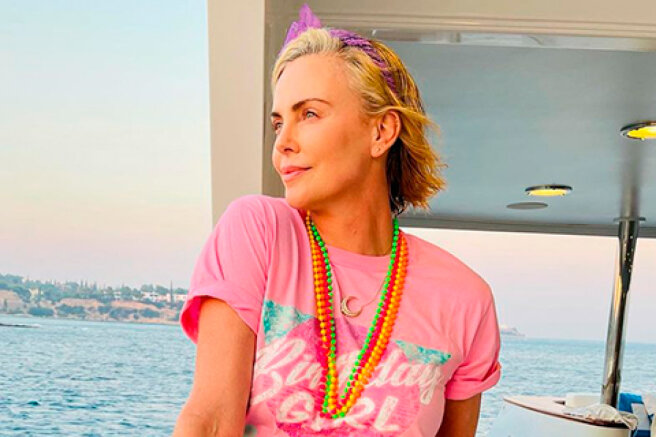 Currently, Charlize Theron is vacationing with her family in Greece, where the Hollywood actress celebrated her 46th birthday last day. As Charlize told in her Instagram, this birthday turned out to be perfect, and all thanks to her friends.
In the caption to the photo from the holiday party, Charlize said that she couldn't get to the prom at school, so her friends decided to fix it:
I've never gone to prom, but this year on my birthday, my friends decided to fix it. I love these people more than words can describe! Only they could have known that a party on a yacht in the style of the 80s with a murder at the prom is literally the birthday of my dreams. A wonderful family, a wonderful evening.
In the group photo, Charlize is standing in a black wig surrounded by her friends and children. Incredible hair, plastic beads, bright leggings and glasses with colored glasses — this was the dress code of the event.
Two daughters of the actress, nine-year-old Jackson and six-year-old Augusta, did not lag behind adults in the originality of images, showing bright outfits.
Earlier, the actress shared with subscribers moments of her summer vacation with her daughters on a yacht: mom and daughters jumped from the side of the boat, rode inflatable "tablets" and jet skis.