Britney Spears ' father Jamie spoke about his daughter's unstable psyche and said that he should remain her guardian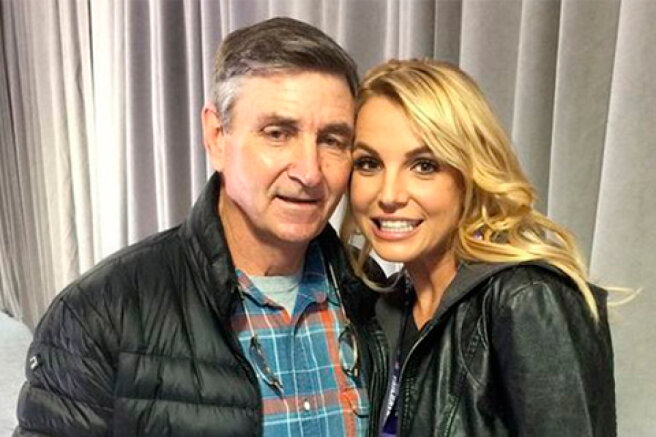 The relationship of 39-year-old Britney Spears with her father Jamie, who is her guardian and whose influence the star is trying to get rid of in court, is like a roller coaster. Only Britney was happy with a small share of the freedom she had acquired, as bad news appeared for the star again — Jamie Spears said in court that there were "no grounds for his removal from the position of guardian" and painted in colors how his daughter should have been put in a psychiatric hospital.
In particular, Jamie told about the case of a month ago, when he received a call from Jody Montgomery, Britney's court-appointed assistant, who oversees the star's domestic issues, and complained about her ward.
Miss Montgomery seemed very upset: she expressed concern about my daughter's behavior and her mental health.  She said that my daughter did not take medications in a timely manner, did not listen to the recommendations of her medical team and even refused to meet with some of her doctors. Miss Montgomery asked me to help solve this problem,
- Jamie Spears pointed out in a court statement, in which he also admitted that he and Montgomery discussed the possibility of hospitalizing Britney Spears in a psychiatric hospital.
Montgomery and her lawyer, however, said that the description of this incident was "distorted" and "manipulative", since Jamie wants to use this fact to his advantage.
Earlier, Montgomery admitted that she had concerns about Britney's behavior and mental health, but she stated that the removal of Jamie Spears from the position of guardian will only help in the rehabilitation of the star.
The statement of Britney's father was filed in court in response to documents shared with the tribunal by the new lawyer of the star Matthew Rosengart. In his statement, Rosengart asked for an emergency hearing to be held as soon as possible to remove Britney's father from custody.
Jamie Spears believes that there is no reason for this, because he " faithfully performed the duties of the custodian of his daughter's property without any complaints in his direction."
Recall that there were still complaints, in particular from Britney herself, who at a sensational court hearing in June made many loud statements about how this guardianship restricts her freedom. In particular, she said that she is not allowed to get married, have children and manage her finances at her own discretion.