So different and always cool: 22 spectacular images of Charlize Theron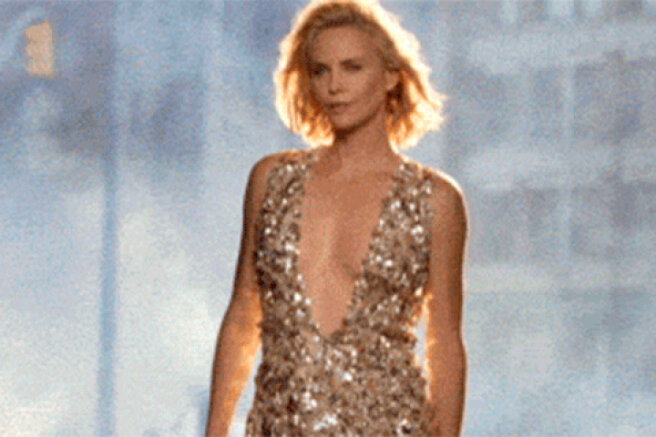 Today, the famous actress Charlize Theron turns 46 years old. Born in 1975 in South Africa, she achieved success in Hollywood. The actress became famous in 1997, starring in the film "The Devil's Advocate" together with Al Pacino and Keanu Reeves. Now she has the coveted Oscar statuette on her account, as well as many other prestigious film awards and, importantly, world recognition and the love of fans. Without detracting from her merits in the field of cinema, today we want to celebrate her as a style icon and recall her most vivid images on red carpets for many years. Charlize Theron's appearances in public have always been spectacular and memorable — the actress, of course, became an ornament of any social event. She often experimented with style: she chose elegant and strict outfits, romantic dresses, daring mini dresses, radically changed her hairstyles and became either a brunette or a blonde.
On the birthday of the star, we honor her not only as a wonderful actress, but also as a charming fashionista. And we offer you to vote for her most successful image of the past years.
021/08/mariana/theron/20210805-teron32.jpg">
Which image of Charlize Theron did you like more?
Charlize Theron in Gucci, Oscar 2004 godcharles Theron in Dior at the Dior show 2014 godcharles Theron in Saint Laurent, gala amfAR 2017 godcharles Theron in Dior, Oscar 2017, godcharles Theron in Alexander McQueen, Movie Awards 2016 godcharles Theron in Dior, Oscar, 2016 godcharles Theron in Lanvin, the premiere of the film "the Burning plain" 2009 godcharles Theron in Dior, Oscar 2013 godcharles Theron in Azzedine Alaïa, Critics' Choice Awards 2012 godcharles Theron in Dior Met Gala 2014 godcharles Theron in Lanvin, MTV Movie Awards 2012 godcharles Theron in Dior, BAFTA 2020 godcharles Theron in Dior, the premiere of the film "Prometheus" 2013 godcharles Theron in Dior, Oscar 2020 godcharles Theron in Dior party Vanity Fair 2020 godcharles Theron in Dior, Golden globes 2019 godcharles Theron in Givenchy, Critics' Choice Awards 2019 godcharles Theron in Dior, Golden globes 2012 godcharles Theron in Dior, Cannes film festival 2015 godcharles Theron in Valentino, Photocall of the movie "Mad Max: Fury road", 2015 godcharles Theron in Dior, Oscar 2014 godcharles Theron in Dior, Oscar 2019