Mr. and Mrs.: Justin and Hailey Bieber in elegant evening looks at a party in West Hollywood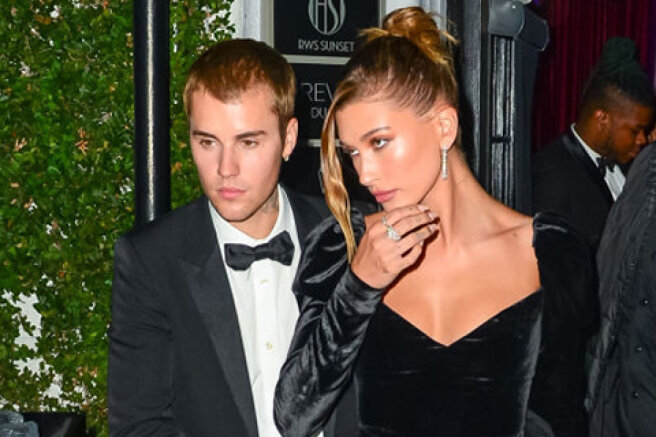 This summer, 27-year-old Justin Bieber and his 24-year-old wife Hailey have already managed to travel, having visited Greece and France, and Hailey managed to visit Venice, where she was at a fashion show.
However, they are clearly not bored at home from a lack of impressions, especially since social life is being restored again after the pandemic. So, yesterday, Haley and Justin had a reason to dress up — the couple hosted guests at a party in West Hollywood, timed to coincide with an art auction that Justin arranged.
On this occasion, the singer, who usually prefers casual clothes and, it seems, does not get out of his favorite hoodies, dressed very exquisitely. Bieber appeared in public in a tuxedo and with a bow tie. Hailey chose a velvet dress by Alessandra Rich with transparent lace inserts for the release.
At the event itself, the couple seemed to have gathered only friends, leaving the reporters languishing on the street, but they waited for the end of the party and filmed Justin and Haley's departure home.
On the way to the car, Justin gently put his arm around Hayley's waist and supported her hand, apparently trying to show as much care as possible so that his behavior this time would not be interpreted in a negative way.
Recall that recently Justin got into an unpleasant situation when he was accused of aggressive behavior towards his wife on the network. A video with Haley and Justin, taken after the concert, was posted on Instagram, in which, as it seemed to netizens, Justin shouted at her. As a result, the rumors about the conflict even had to be commented on by Haley herself, who took her husband under protection.