Media: Adele meets with sports agent Rich Paul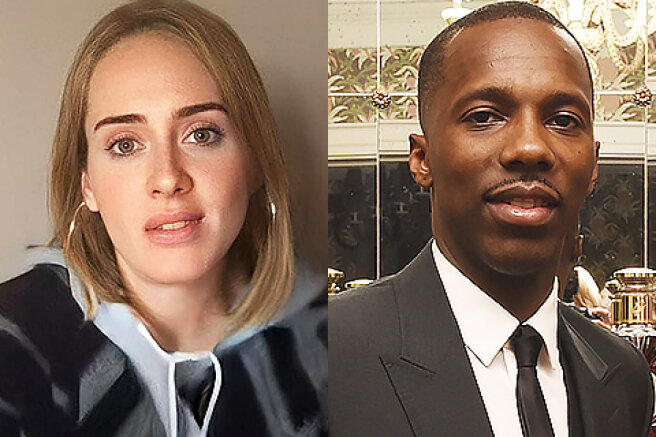 Adele, 33, has fueled rumors of a new romance with 39-year-old successful sports agent Rich Paul. The week before last, the singer attended the NBA semifinal match with him, and the other day the paparazzi noticed the couple on a date in one of the restaurants in New York.
And if at the match Adele and Rich communicated, rather, on a friendly note, then at a recent meeting they behaved like a couple. They spent several hours in the institution and left it around 11 pm. At the entrance to the restaurant, Paul gently put his arm around the singer's shoulders, and at some point stroked her back. At the same time, a happy smile did not leave the faces of both of them all evening.
So far, Adele's representatives have not commented on the rumors about her affair with a sports agent. But he himself in a recent interview hinted at a close relationship with the star. In an interview with a journalist, he said that he recently had fun at home with a major pop star, whose name he preferred to hide. Rich also asked the reporter to include information in the article that he is single and is not dating anyone.
Adele's new possible choice is one of the best sports agents in the NBA: basketball stars LeBron James, Anthony Davis, Ben Simmons and John Wall worked with him. At the moment, his fortune is estimated at $ 46 million. In 2020, Rich was included in the list of the 10 most influential sports agents in the world according to Forbes — then he took ninth place in the list.
Recall that after parting with her husband in 2019, Adele did not have high — profile affairs-there were rumors about her relationship with the rapper Skepta only for some time on the network. With her future husband, businessman Simon Konecki, the singer began dating in 2011, and a year later their son Angelo was born. In 2017, the couple secretly married, and two years after that, the star announced the separation from her husband. After the divorce, Adele began to lead an even more closed lifestyle than before, and also lost a lot of weight. In her rare comments on this topic, the singer admitted that first of all she lost weight for the sake of her son, who needs a healthy mother.