The same flag bearer from Tongo returned to the Olympics. Users of social networks are delighted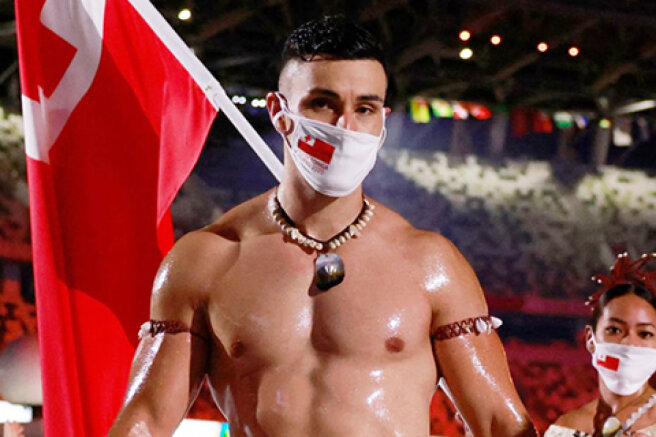 The long-awaited Olympic Games have started in Tokyo today. And almost the main star of the opening ceremony of the Games was again the flag bearer from Tongo — Pete Taufatofua, who won the hearts of netizens five years ago.
Despite the mask on his face, netizens recognized Taufatofua — of course, by his bare torso, glistening with an abundance of oil.
He did it again!
— there was an entry on the official page of the OCD on Twitter.
The flag bearer from Tongo, who has already appeared at the Olympic Games in Rio in 2016 and in Pyeongchang in 2018, again got into the camera lenses in a traditional Tongan outfit.
Taufatofua is engaged in taekwondo and skiing, so he previously took part in both the winter and summer Games. But it seems that the professional achievements of the athlete are not very interested in the network users. The subject of the newly heated discussion was the photo of the athlete from the opening of the Olympic Games in Tokyo.
Tongo never disappoints!
The Olympic Games would not have taken place without him!
Tongo knows what people need!
Even the official account of the Olympic Games noted the appearance of the flag bearer, publishing photos from all three Olympics with his presence. The Olympic Committee signed the photo "Do not fix what is not broken", emphasizing the beauty of constancy and tradition.