We will not be silent: Meghan Markle accused the royal family of lying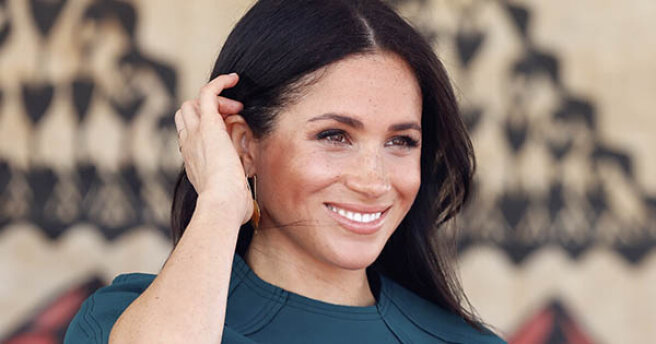 Recently, Meghan Markle was accused of insulting her employees. Allegedly, they said that they were emotionally bullied by the Duchess.
According to a representative of Meghan Markle, she is upset that she was accused of bullying her assistants.
The fact that the Duchess forced two of her assistants to leave their jobs while living in Kensington Palace, and caused moral trauma to the third, The Times newspaper wrote.
Following the public allegations, Buckingham Palace, which is engaged in hiring employees, said it was excited about what was happening and would study the situation in detail in the article.
"Buckingham Palace will never tolerate harassment and harassment in the workplace," the statement said.
Interestingly, the publication was posted on the eve of the broadcast Meghan and Prince Harry's interview with Oprah Winfrey.
A representative of the Duchess said that it was an attack on Meghan Markle. It follows from the article that the complaint against the Duchess was received in October 2018, after the wedding in May of the same year.
Megan said that she and her husband do not intend to remain silent when false information is spread about them.
– The Duchess is upset by the latest accusations against her , as she herself was a victim of bullying. She fully supports those who have experienced similar pain and trauma. Megan intends to continue to make efforts to ensure that compassion prevails in the world. And he will try to be an example in how to do the right thing and do good deeds, " Meghan Markle's personal representative said in a statement.
In a teaser for the interview released by CBS, Winfrey asked the Duchess how she felt about the royal family hearing these words.
"I do not know how they could expect us to remain silent at a time when they continue to spread false accusations," Meghan Markle said.
Prince Harry and Meghan Markle gave an interview
The Duke and Duchess of Sussex Harry and Meghan gave their first television interview to American TV host Oprah Winfrey. It will air on March 7.
It is known that the Duke shared his concern that history is repeating itself. He recalled the departure of his mother, Princess Diana, from the royal family three decades ago,noting that he could not imagine what she went through on her own.