Anna Faris secretly married cameraman Michael Barrett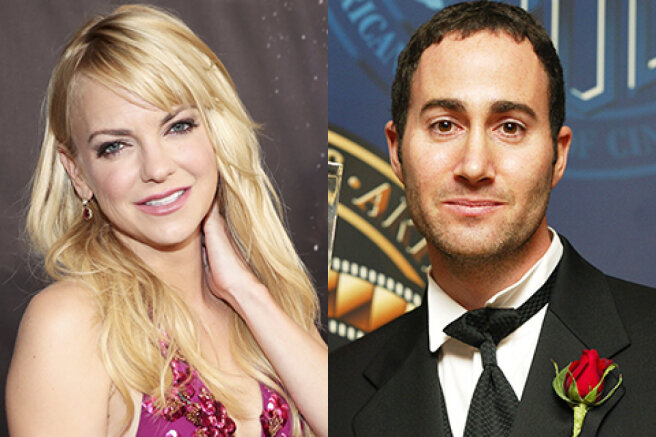 44-year-old star of the film series "Very scary movie" Anna Faris married 51-year-old American cinematographer Michael Barrett.
Anna and Michael exchanged vows at a private ceremony that took place at the courthouse in the San Juan Islands. As it became known to the press, celebrities have tied the knot for a long time, but only now Faris let slip about this happy event in her life.
Yes, we got married in secret! I'm sorry, dear, I just blurted it out, but it seems to me that I can no longer call you " the groom",
- Anna turned to her lover during the recording of the podcast, the heroine of which she became.
Faris also shared the details of that day and admitted that she and Michael did not tell even the closest relatives about their wedding until the last:
It was amazing! Just a fantastic feeling! It all happened at the courthouse in Washington State, it was great. Later, we met with my family, and my aunt asked me: "You're going to become a stepmother, how do you feel about this?". Then I answered: "I've been a stepmother for four days now. And it's great!".
Anna Faris and Michael Barrett began dating a few months after the actress announced her separation from her second husband Chris Prat — it happened in 2017. The actress and the cameraman became close on the set of the film "Overboard", where Anna played the main role.
Earlier, Faris said that she and Michael are introverts, so the actress immediately saw a kindred spirit in him. In addition, both Faris and Barrett have children from previous relationships.
I really learned a lot about myself thanks to his children. This was actually useful,
Faris was telling me.
Recall that before meeting with Barrett, Anna Faris was married twice. From 2004 to 2007, the actress was married to a colleague in the film "Lovers' Lane " Ben Indra, with whom she divorced due to irreconcilable differences. In 2007, Faris began dating a colleague from the film "Take me Home" Chris Pratt. In 2009, they got married, and in 2012, their son Jack was born. In the summer of 2017, the star couple announced their separation, and their divorce was officially finalized a year later.