Hayden Panettieri met with her ex-boyfriend after his release from prison. He was serving time for domestic violence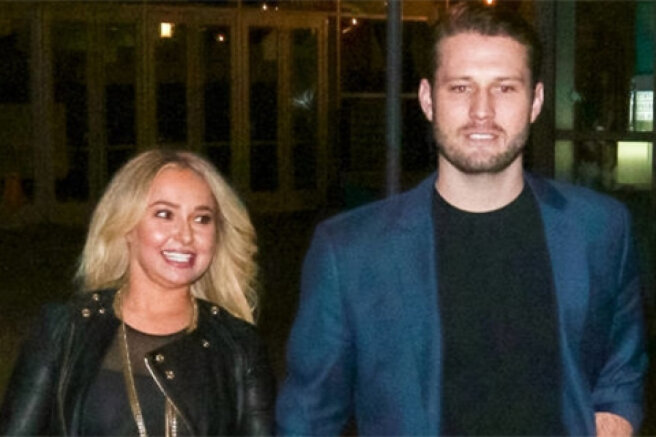 Hayden Panettieri, 31, does not seem to hold a grudge against her ex-boyfriend, 32-year-old Brian Hickerson, who physically abused her and repeatedly beat her. For this, Brian was convicted and received a real prison sentence in April of this year. Hickerson served 45 days.
At the same time, the police issued a protective order for the actress, according to which Brian could not approach her for five years. But it seems that the ex-lovers somehow managed to agree. At least, Hickerson himself told reporters that he spent time with Hayden.
I was enjoying a low-alcohol beer, and Hayden didn't drink. We went to a new restaurant located in Texas, because, as a guy from the south, I'm a big fan of country music. So yes, there was dancing too,
Hickerson shared with reporters.
However, we are not talking about the reunion of the couple. According to Brian, he and Panettieri are "not together again," but they are "working on restoring their friendship."
We have a long history, and the first step in my healing is to make amends. And Hayden was kind enough to let me do it,
- Brian noted.
According to another source, Panettieri herself does not intend to give Brian a second chance as far as their romantic relationship is concerned. Now she is completely focused on her relationship with her 6-year-old daughter Kaia, whom she gave birth to from Wladimir Klitschko (the girl lives with her father), as well as on her own recovery from a difficult relationship with Hickerson.
Hayden is ready to forgive Brian and start a new chapter of her life, despite the fears of her loved ones. Hayden has a huge heart, and she wants to see the best in everyone,
the insider added.
Recall that Hayden and Brian began dating in 2018. Already in 2019, a man seriously beat his beloved for the first time, but then Hayden forgave him and did not give the case a go. But the beatings continued, and then in 2020 Panettieri went to court.