Rare exit: Adele attended the NBA semifinal match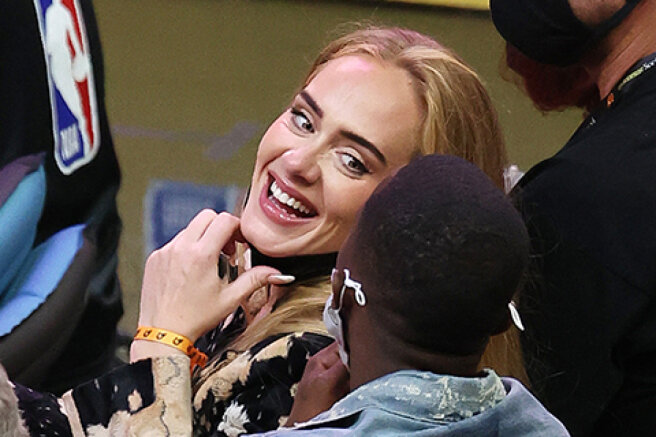 The 33-year-old singer Adele rarely appears in public, but yesterday the photographers covering the meeting of Milwaukee and Phoenix in the final series of the NBA playoffs were lucky-the winner of 15 Grammy Awards also joined the audience. 
At the sports event, Adele appeared in black leggings and a T-shirt that emphasized the figure of the singer (she, we recall, lost 45 kilograms). The image was complemented by coats, sandals and large yellow gold jewelry. Following the sanitary standards of the state of Arizona, the star sports fan spent the entire match in a mask.
The singer supported the host of the match — the Phoenix team, enthusiastically waving the flag, but, to the singer's disappointment, Milwaukee beat Phoenix and is now one step away from the NBA champion title.
Other stars were also present at the match: actress Vanessa Hudgens, hip-hop artist Lil Wayne and basketball player LeBron James.
Adele was accompanied by her friend, sports agent Rich Paul.
Rapper Skepta, with whom Adele was recently caught shopping amid rumors about their romance, did not come to the game. By the way, Adele denied the information about the romantic relationship between her and the musician.
The world: WHERES THE ALBUM ADELE??Adele: pic.twitter.com/yBJXVkUinB

— Adele Photos (@photosofadele) July 18, 2021