Harvey Weinstein and Georgina Chapman have officially filed for divorce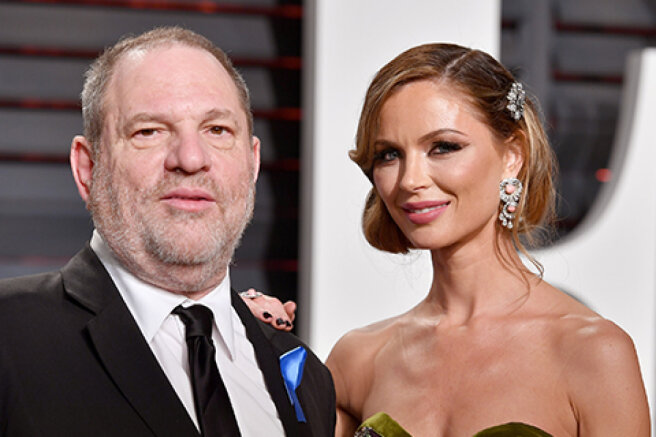 After four years of proceedings, 65-year-old Harvey Weinstein and 45-year-old Georgina Chapman officially filed for divorce. The judge signed the necessary documents on the dissolution of the marriage of the disgraced movie mogul, who is now serving a prison sentence for rape, and the designer.
The only thing that Harvey thinks about is happiness for his family and the hope that his children are always taken care of and they are happy,
Harvey's representative Judah Engelmeier said.
He loves them and hopes that they know about it, and that one day he will be able to be closer to them,
— he added.
According to media reports, Harvey paid Georgina compensation in the amount of $ 15 to $ 20 million. Georgina also received custody of their children, 10-year-old daughter India and 8-year-old son Dashiell.
The designer began the divorce procedure with her husband in October 2017. The couple fell short of the 10-year anniversary of their marriage just a few months ago. Immediately after it became known about the sexual crimes and rapes that her husband was accused of, Georgina filed for divorce. Due to the proceedings in the Harvey Weinstein cases, the procedure was delayed for almost four years. Georgina was having a hard time with what was happening to her family.
Now the producer, who was found guilty in this high-profile case, is serving a 23-year sentence in a penal colony. The Harvey Weinstein case launched a massive #metoo campaign against sexual violence and harassment on the internet, which was supported by many stars and ordinary people around the world.
Georgina is in a romantic relationship with 48-year-old American actor Adrian Brody. Rumors about their romance appeared last fall, but for the first time as a couple, they appeared in public only last month at the New York Film Festival. The day before yesterday at the Cannes Film Festival, the lovers no longer hid their feelings.