The network is discussing a video in which Justin Bieber allegedly shouts at his wife Haley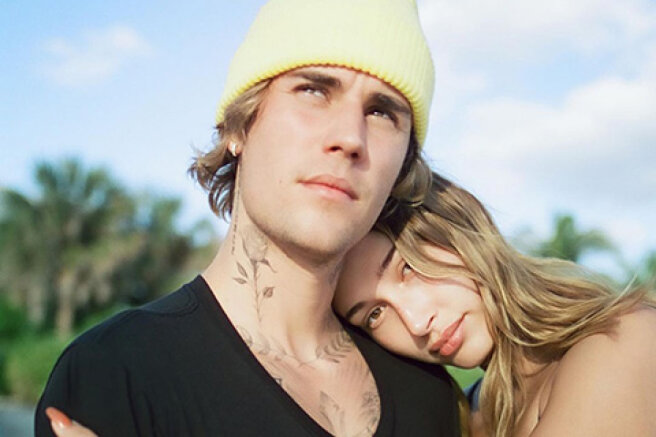 Last weekend, 27-year-old Justin Bieber and his 24-year-old wife Haley spent in Las Vegas. The singer performed at the presentation of the tequila brand Kendall Jenner — a close friend of his wife, and also took part in a concert on the occasion of the opening of a new bar.
After the trip, the couple started talking online about their allegedly major quarrel. And the reason for this was the video that was scattered on the TikTok social network. In the video, Justin and Haley are walking through the corridors of the hotel, and the singer is talking very animatedly about something with his wife. It seemed to some that he was not just expressing himself emotionally, but shouting at his wife. After the video was viewed more than a million times on the social network, it was removed from it, but it can still be found on the Internet.
However, eyewitnesses who witnessed Bieber's allegedly rude behavior told what really happened between the spouses.
He didn't scream. We witnessed what happened there. He was on adrenaline. It doesn't matter what you thought. It is not necessary to spread false information about someone, especially when you admit that you only imagined it. This is a slander against a person,
- a Twitter user stood up for the singer.
He also posted a video of Justin's performance, which was filmed shortly before that scandalous video.
I took a picture of Justin a few moments before that video was shot. He was on adrenaline from the performance. He wasn't mad at Hayley or yelling at her. I hate that he is always portrayed as the bad guy when he is so far away from all this,
— he noted.
I took this of Justin right before that video was taken. He was on STRAIGHT adrenaline from performing. He wasn't mad at Hailey and he wasn't yelling at her. I hate how he's always painted as the bad guy when he's the furthest thing from it pic.twitter.com/ePKdVDD6Xi

— (@biebsclubhouse) July 11, 2021
Another user of the social network also said that he did not notice any signs of aggression on the part of Bieber that evening.
My friends and I were with him all night. He was in a great mood and told his wife something, but Internet losers like to come up with their own scenarios, " he wrote.
It seems that netizens really hurried with their conclusions — harmony still reigns in the couple's relationship. This is proved by the picture of Bieber in the story of his wife, which she accompanied with a smile with a kiss. However, it is known that in the past, Justin struggled with severe depression, and mental health problems negatively affected his relationship with Hayley.