In her free time from the prime minister: Bella Hadid is relaxing with her new alleged boyfriend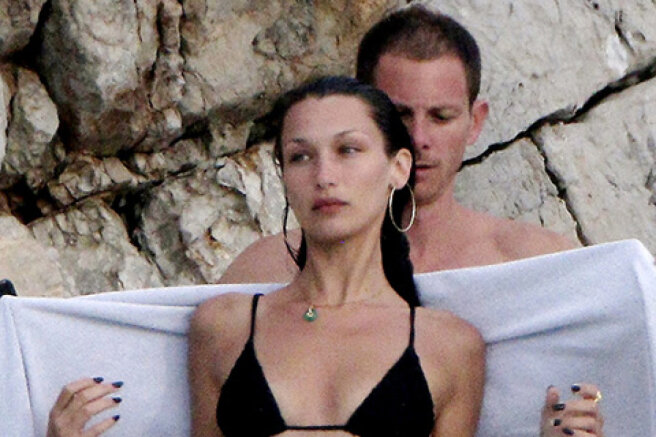 On the red carpets of the Cannes Film Festival, 24-year-old Bella Hadid appears alone. But outside of them, she spends time with a new boyfriend-art director Mark Kalman. The couple has not yet confirmed their romance, but the public is sure that Bella and Mark are clearly more than just friends.
Yesterday, in their free time from the film premieres, they rested on the beach at the hotel. Paparazzi photographed them when they were swimming in the sea and jumped into it from a cliff. When Bella came out of the water, Mark carefully covered her with a towel.
The insider said that the couple tried to keep their romance a secret, but when it became clear that their relationship was very serious, they decided to make it public. Then she showed her boyfriend in her Instagram, posting a picture of their kiss.
Bella was glad to be seen with him. Now she is really very happy,
- the source said.
The last known romance of the star was her relationship with rapper The Weeknd, with whom she broke up about two years ago. According to rumors, there are changes in his personal life now — he is credited with an affair with Angelina Jolie.