Varvara Shmykova confirmed her divorce from Evgeny Kozlov: "Everything in our life is fickle"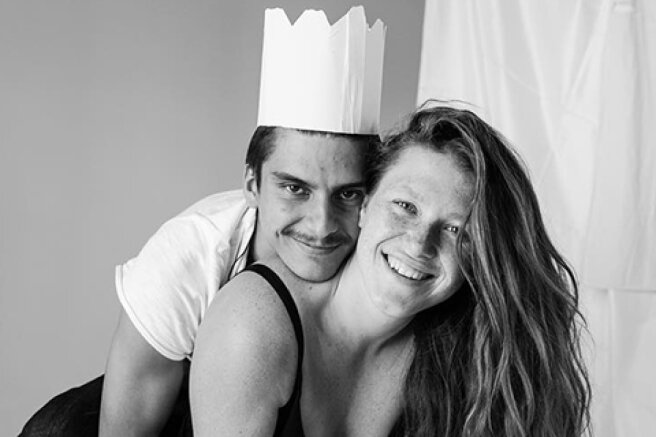 The 29-year-old star of the TV series "Chicks" Varvara Shmykova confirmed the separation from her 33-year-old husband Evgeny Kozlov. Rumors about this appeared at the end of spring. The actress and the cameraman clearly thought in advance how they would present this news to the press, so today they published the same posts on instagram. In them, they said that ironically, the date of their official divorce fell on their 10 - year anniversary of dating.
July 12. On this day, we met 10 years ago, and today (coincidentally) our official divorce is scheduled. For me now it's about the irony of fate and about the value of the moment. Everything in our life is impermanent, and we do not influence everything (it's good if at least we influence ourselves), so all we can do is appreciate the moment and the people who live it with us. This is a day of gratitude for emotions and impressions, for sincerity and closeness, for adventures and the path traveled. We change every day, and that's fine,
- Varvara and Evgeny shared.
The publication of Shmykov and Kozlov was also accompanied by photos of each other and screenshots of SMS messages. One screen was dated July 13, and in it the couple was sweetly discussing that they had finally officially met, and the other was from June 28-it was reported that the spouses were being summoned to court to consider a divorce case. It was Eugene who filed for divorce.
Varvara Shmykova and Evgeny Kozlov met in 2011 in a cafe. In her interviews, the actress said that she immediately liked her future husband, while there was no love at first sight on his part. For several months, Shmykova sought Kozlov, and in the end he could not resist her persistence.
In 2016, the couple got married, and a year later their son Korney was born in one of the hospitals in Los Angeles. In her interviews, Varvara has repeatedly admitted that it was Eugene who made her feel beautiful, love and accept herself.
In their public statement, the couple did not specify what was the reason for the divorce. Perhaps the appearance of a DJ and a secular party-goer Daniil Radlov in the life of Shmykova played some role in this story. Back in the spring, they began to actively spend time together, publish joint photos and appear at social events as a couple. At the same time, neither Varvara nor Daniel made any official statements, so some fans perceived their communication exclusively as a tender friendship. Now everything fell into place: Radlov is the new boyfriend of the actress.