Madonna supported Britney Spears after her speech in court: "Slavery was abolished a long time ago!"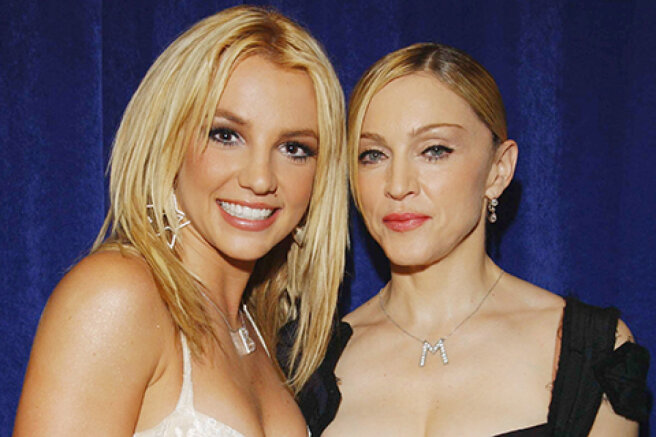 The whole world continues to follow the development of the resonant case of the struggle of 39-year-old Britney Spears for her freedom. After the scandalous performance of the singer in court, in which she asked to remove her father from the position of guardian and gave shocking arguments in favor of this, many of her star colleagues have already spoken in support of the star. They were joined by 62-year-old Madonna.
The pop star, who in 2003 released a track called Me Against the Music with Britney (everyone still remembers the passionate kiss of the stars at the MTV Video Music Awards!), posted a story on Instagram in support of Spears. She shared a picture of herself posing in a T-shirt with Britney's name on it, and demanded that she finally return her freedom.
Give this woman her life back! Slavery was abolished a long time ago! Death to the greedy patriarchy, which has treated women like this for centuries. This is a violation of human rights. Britney, we will do everything to get you out of prison!
- Madonna wrote.
Recall that during her speech in court, Britney Spears told about bullying by her father and members of her team, and also asked the judge for release from their control. The star also admitted that until that moment she did not know that she could personally apply for the termination of custody.
My father and all those involved in the custody of me should be in prison,
Britney said.
After this loud speech, Spears ' father's lawyer said that his client sincerely regrets that his daughter was so hurt. He also clarified that Jamie loves Britney very much and misses her.
The other day it turned out that the lawyer of Britney herself, who had previously represented her interests in court, resigned. Many associate his departure with the scandalous performance of the singer at the meeting: during it, she said that the defender did not advise her to speak publicly and tell the public about everything. Britney also stated her desire to hire a lawyer on her own, and not use the services of someone who was automatically assigned to her by the court.